Whitley Bay In Regular Clothes
Number Two - The Spirit Of '68:
Doctor Marten's boots? Check!
Blue jeans? Check!
Velvet jacket? Check!
Floral print shirt? Check!
Shoulder-length silver hair escaping from hippie-trail hat (probably original)? Check!
Shoulder / messenger bag full of books, notepads & pens? Check!
Bike that often has shopping on the rack & hanging from the handlebars? Check!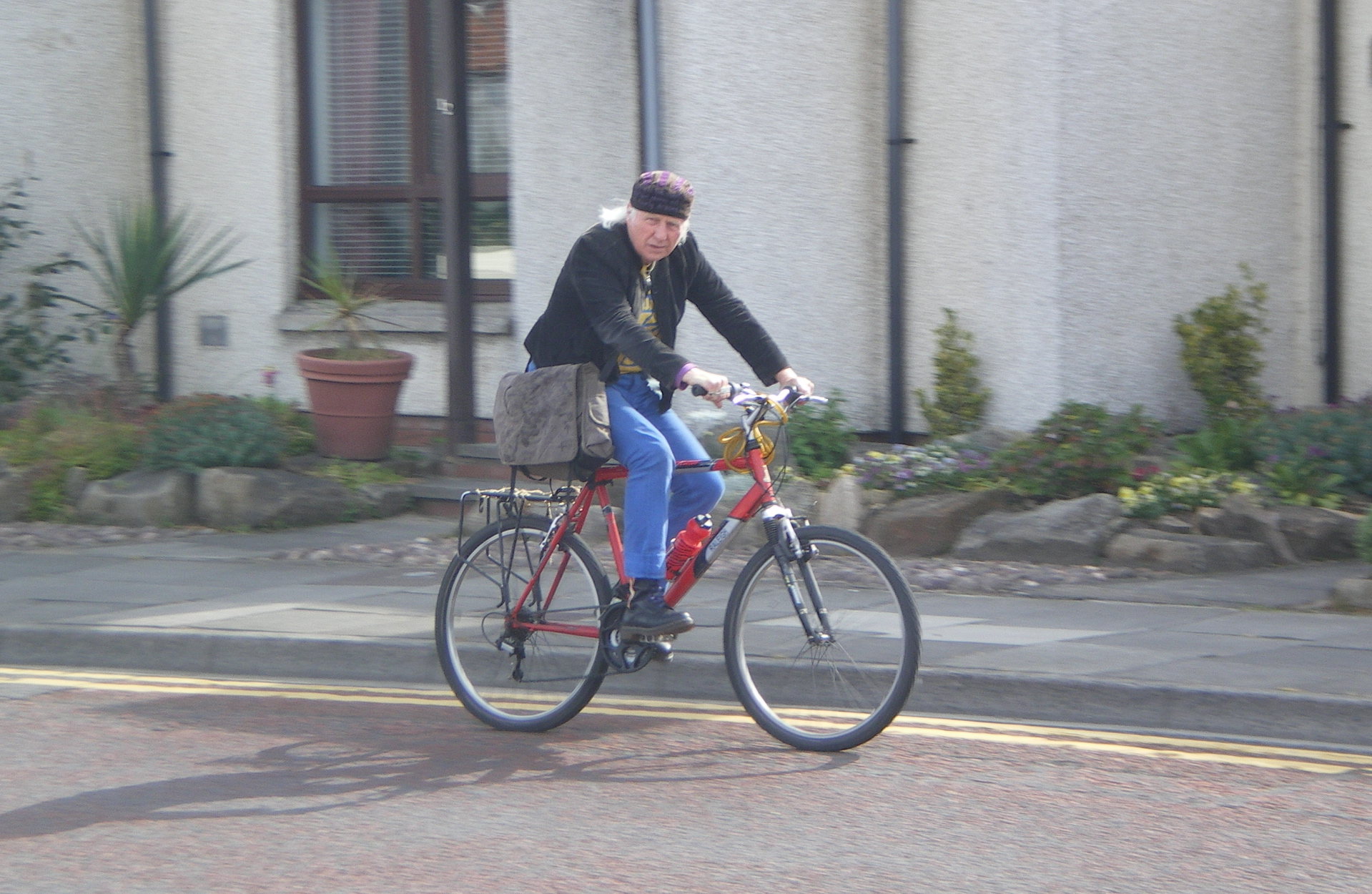 It could only be local poet, playwright & author, 
Peter Mortimer
!