Bike Hack: Recycled Tyre Mudguards
I was at Sustrans' WhAT Fest a couple of weeks ago, when I spotted this bike. It belongs to James, the Sustrans area manager: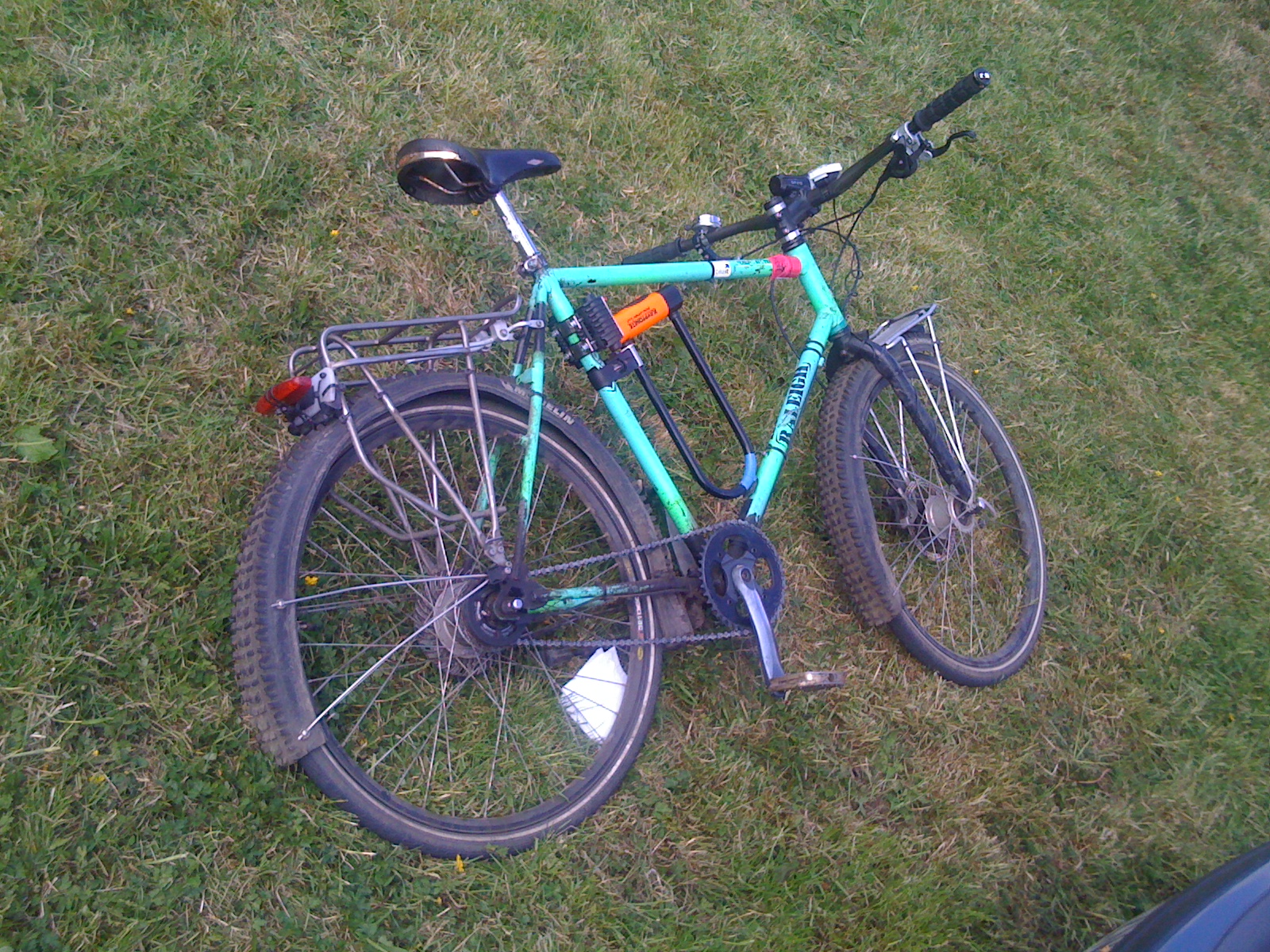 Take a look at those mudguards though: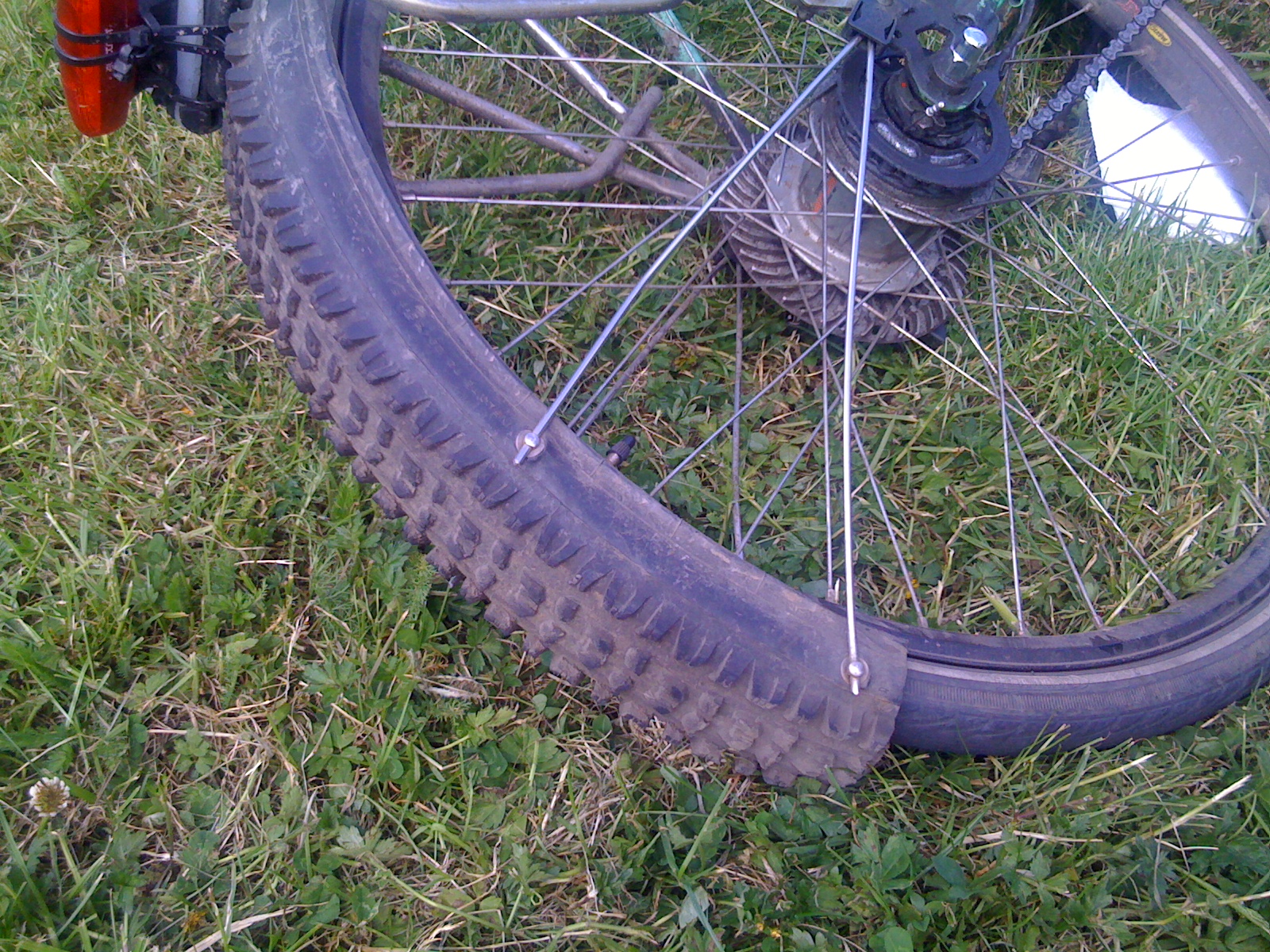 They're probably not the lightest mudguards you can get, but my guess is that on this bike, lightness isn't really a concern.
Hmmm. Mudguards are upwards of £25 a set, while if you hang around a bike shop for long enough, people will just throw old tyres at you to make you leave . . . .