This Bike Is Not Locked!
Seen in Whitley Bay last weekend - a bike with a nice big lock: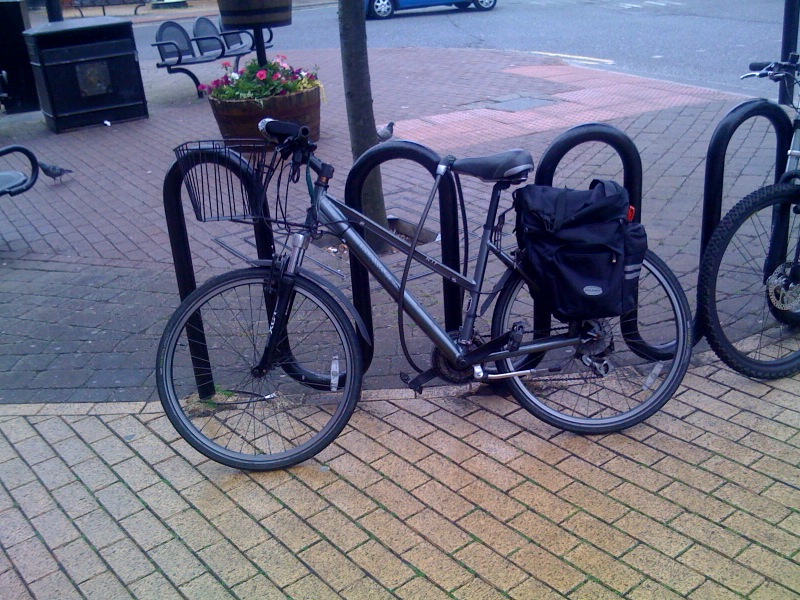 Nice sensible bike - pannier bags and a basket at the front. Ideal for shopping trips.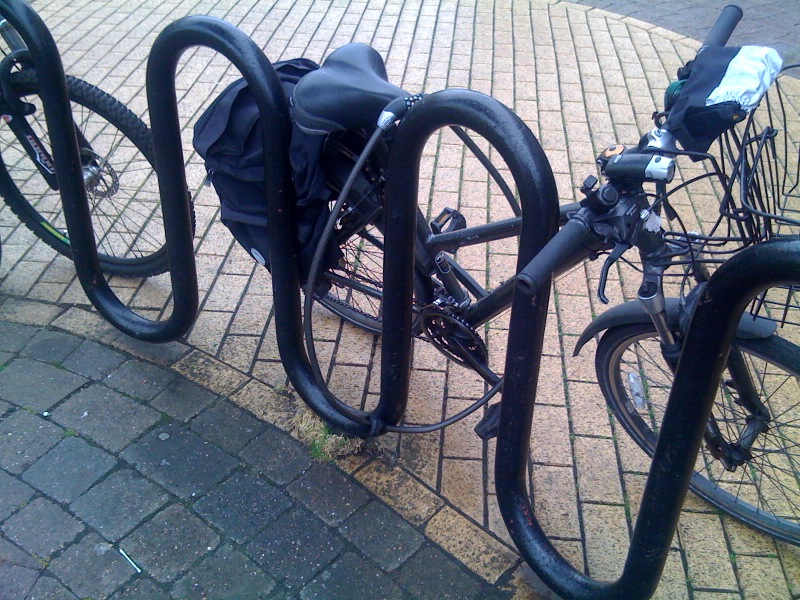 And the owner has secured it to these nice wibbly-wobbly bike stands.
You can probably see the problem though, can't you? That lock is just HUGE, and it only goes around the outside of the frame, rather than passing through any of the frame's triangles. And the quick release wheels are just left there for the taking.
When the owner got back, I explained all this, and demonstrated that I could get the lock off the bike simply by passing the handlebars & front wheel through its massive loop.
She'll be using a different locking method in future!