Rule 163: Give Vulnerable Road Users Space
If your a sad, lonely individual like me, you probably watch YouTube helmet camera footage filmed by other people on bikes. Many of these feature aggressive idiots behind the wheel, but a more common complaint is how much (little) space drivers give bikes when they pass. One of the closest shaves I ever had from a passing driver was explained by him as, "Well, I didn't actually hit you".
People often cite the Highway Code's rule 163 - either when remonstrating with the driver, or somewhere in their commentary:
The above picture looks lovely, doesn't it? The thing is, this really isn't how many drivers overtake cars either. How do I know this? Because of how people are increasingly using alternative spaces when they park their cars: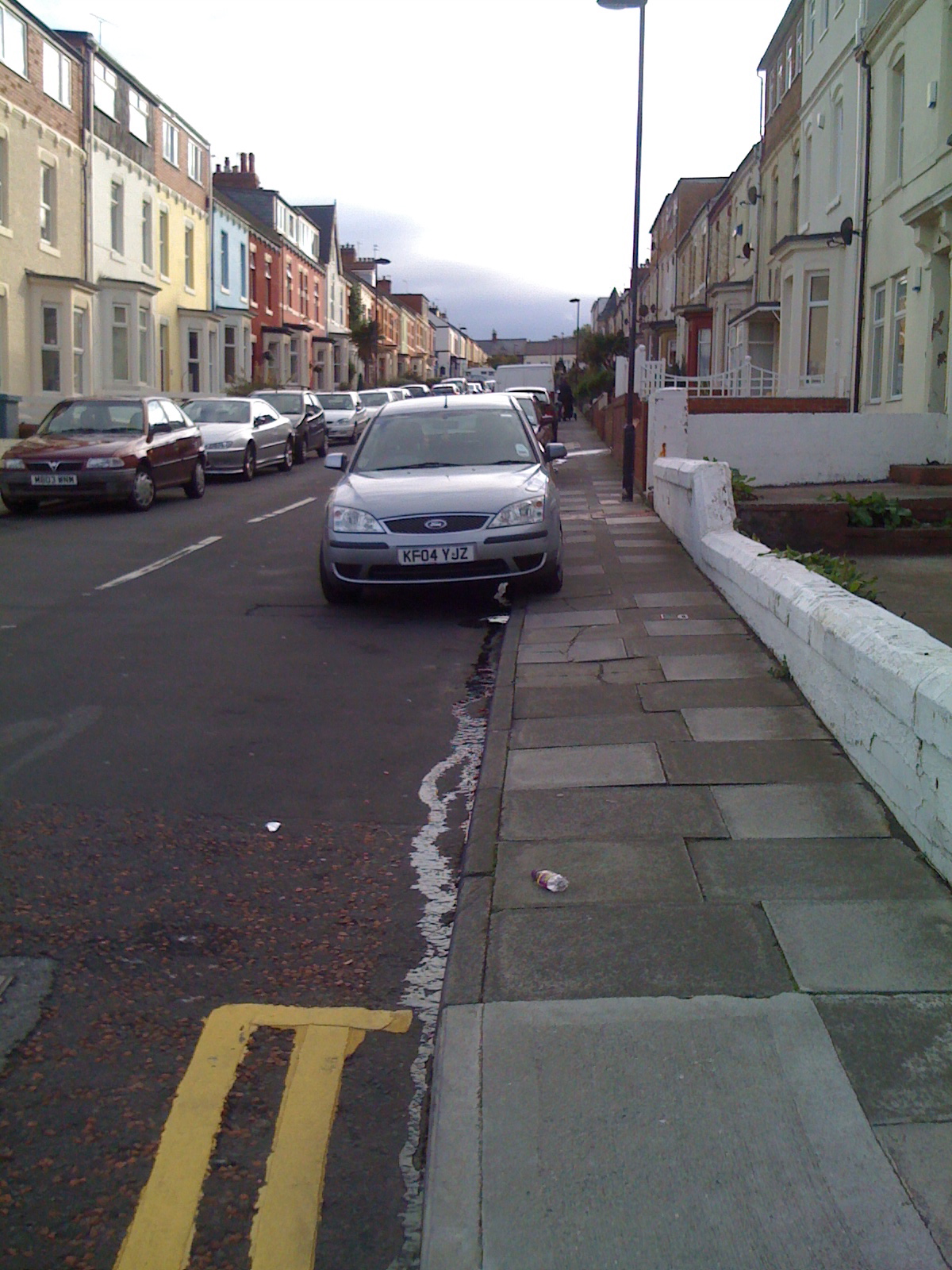 OK - so the first photo features a row of cars parked in a mandatory cycle lane - that's the same as parking on a double yellow line, so they should all just get ticketed. But they're all also parking up on the pavement.
Why do they do this? It's not because they actually want to steal space from road tax evading pedestrians (tax-dodging layabout scroungers), but because they all know how little room passing cars give to anything else on the road. They know that the further they can squeeze to the edge of the road, the more chance they have of returning to find their wing mirror still present.
In other words, when a driver comes past you when you're cycling, missing your elbow my millimetres, he's complying 100% with Highway Code Rule 163. He really is giving you as much room as he would when passing a car.
According to the Cycling Lawyer, the Freight Transport Association (FTA) has just issued guidance for members - FTA Cycling Code. This says:
If an HGV cannot give a cyclist at least a metre's clearance then they should hold back. Drivers should bear in mind that cyclists are trained not to ride too close to the kerb.
Maybe a change to the Highway Code along these lines would help our situation, as it makes it clear how much space to leave - just leaving the thickness of a layer of paint but not actually hitting the bike really isn't enough!