Spoonerism On The Cycle Path
Sometimes when I get excited, I get my mucking fords wuddled.
Like today - I understand that they used to run simple handicraft production in asylums. Yes, they had psychopaths in their workshops. Yet this roofer seems to have made a workshop on the cyclepath: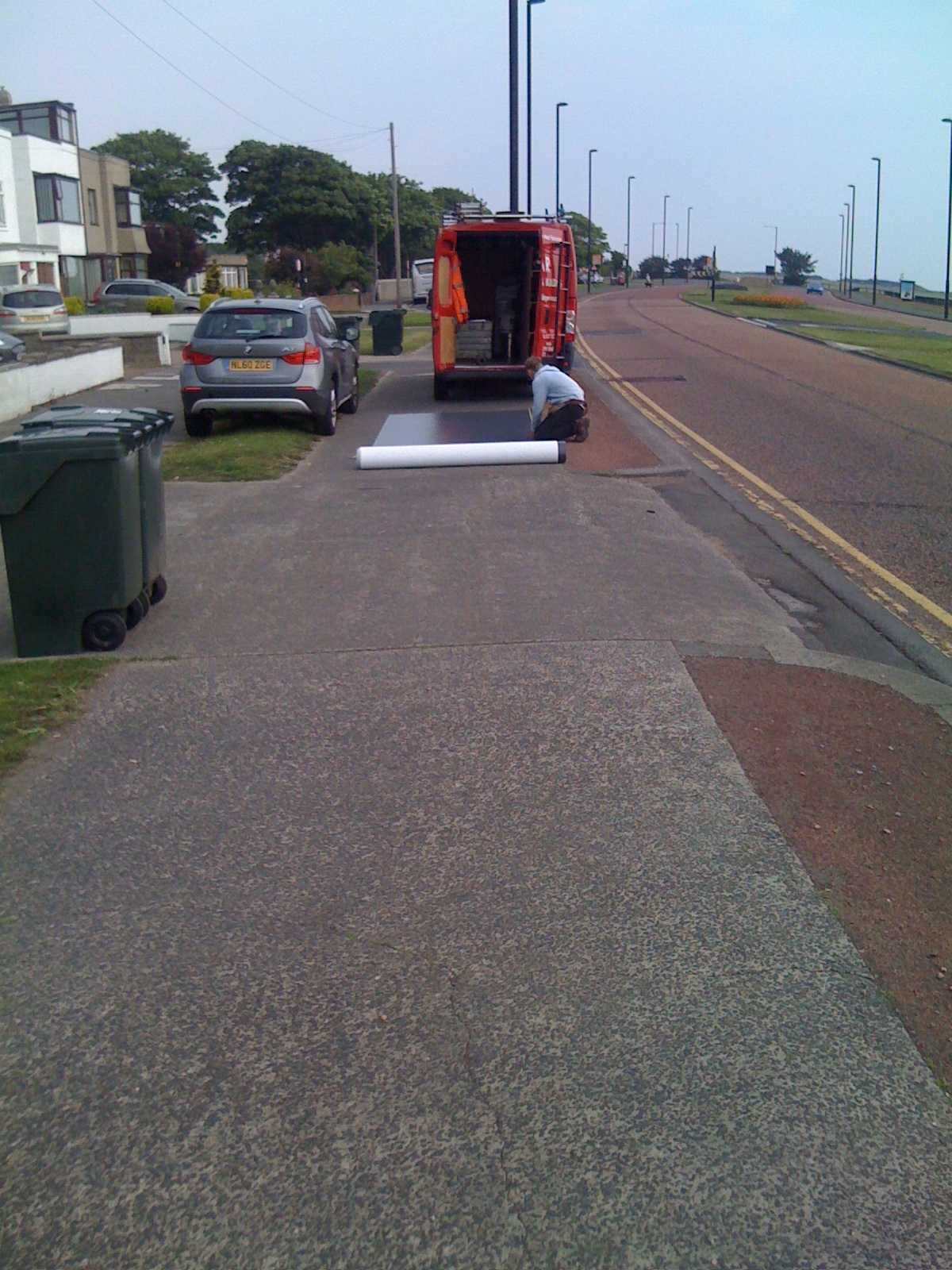 Apparently, if he'd used his customer's driveway, he'd have been "in the way". Whereas here, he's plainly inconveniencing no-one.