Bike Hack: Front Light Torches
You can now pick up impressively bright LED torches for just a couple of pounds, and these are great for use as bike lights. The question is, how to attach them to your bike?
True, you can get special velcro-fastening brackets, with a pair of cups at right angles - one cup sits on your handlebars, while the other cradles the torch. But surely there has to be a solution using the sort of things you've probably got in your tool box, if not actually in your saddle bag?
How's about this then - it's yet another use for cable ties, though in this case I'm using re-usable ones that have a thumb tab to release them: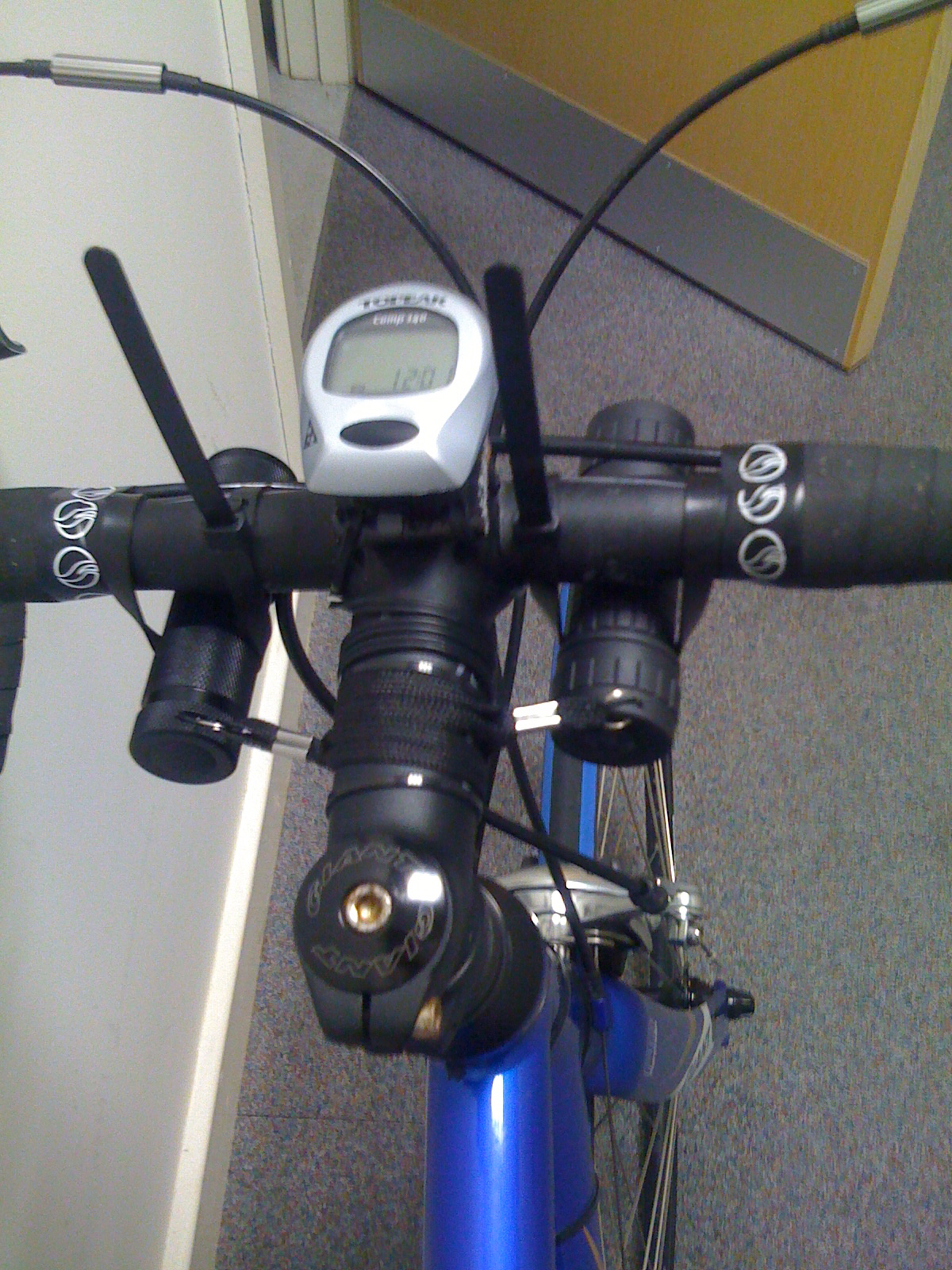 Basically each torch is fixed in place with a single cable tie. The loop it makes goes under the torch and over the handlebar, and I've used each torch's lanyard to attach it to the handlebar stem - just in case the cable tie comes undone / breaks for any reason.