The Futility Of Culture Change Through Exhortation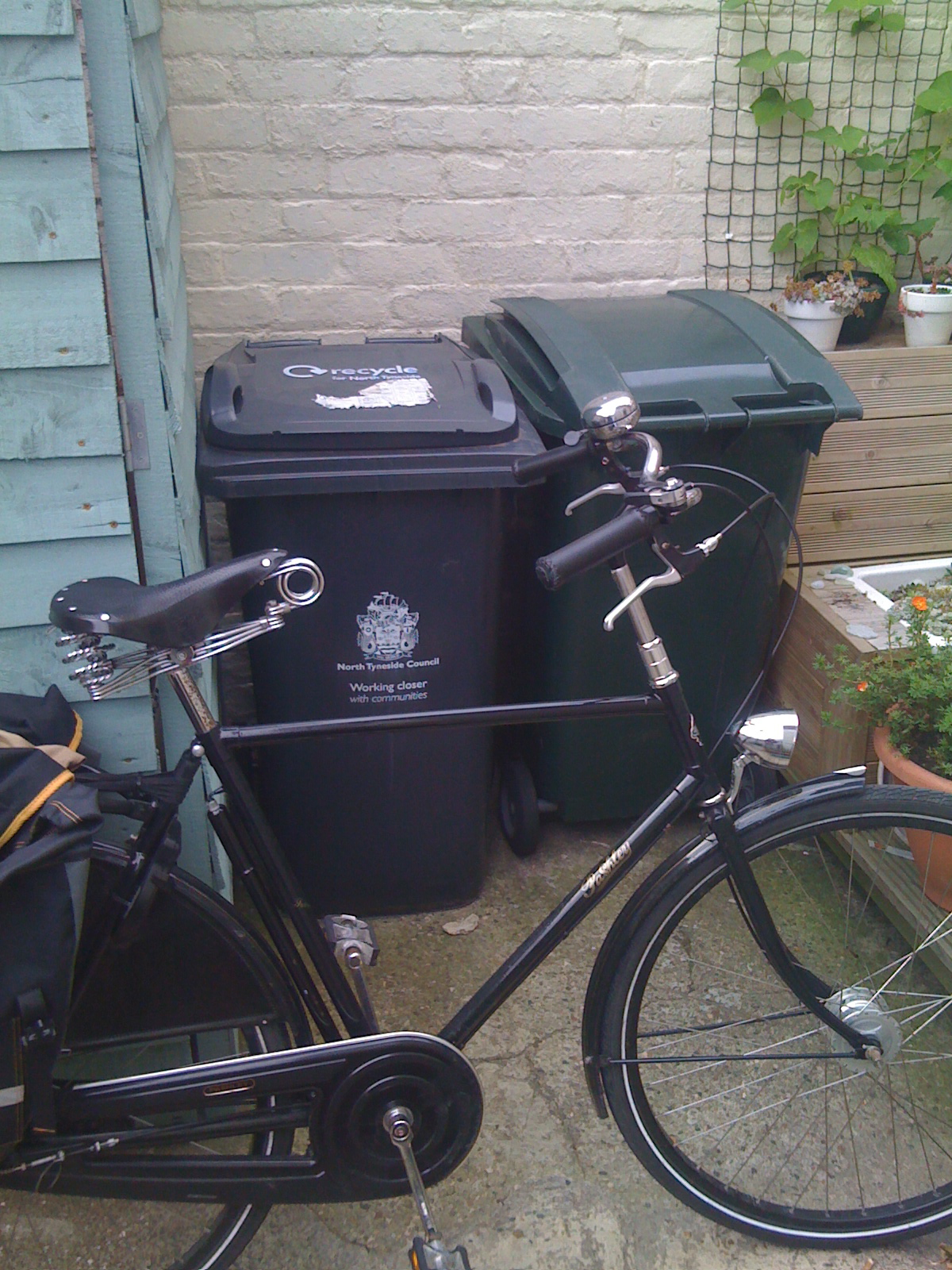 Here's something that often comes up in discussion with Cyclists (note the capital "C"):
It's the bloody drivers on the bloody roads.
The trouble is that a lot of Proper Cyclists see this as purely a problem with the drivers - if only drivers would change their attitudes, the roads would be a lot safer and they'd also feel a lot safer, so non-cyclists (with a little bit of training - of course, for their own safety) would flock to join us. Before long, we'd see the revolution in cycling numbers - perhaps getting as high as 5% or maybe even 6% of all road users.
I'm being facetious of course. And yes, I am quite regularly one of those Proper Cyclists. And many drivers are courtesy and careful driving personified.
The problem is that most drivers at some time or other are just scary to be around. Apparently, over two thirds of them will use the phone while driving at some point; the speed limits are seen as rules rather than laws; they drive while tired . . . or drunk; they have a myriad of distractions inside the car; they don't have a clear view of the hazards around them, but carry on regardless; are sometimes just plain careless; and yes, a very small minority are just impatient, aggressive morons who have no problem picking on other road users from the safety of a couple of tons of armour.
Supposedly, all we have to do to make the roads attractive to the 98% of the population who don't ride bikes on a regular basis, is to change the behaviour of these drivers. Yeah. Like that's going to happen by just asking drivers nicely to pay a lot more attention, and curb any aggressive tendencies they may have.
The problem we have here is that the road culture in the UK has evolved into one where might is right - it's nature red in tooth and claw - a phrase which Tennyson coined in his Canto 56 to highlight the dichotomy between a beneficent, loving creator and the observed brutality of nature. Richard Dawkins uses the same phrase in The Selfish Gene to express the reality of natural selection & evolution.
In the UK, the only species that can survive and prosper on our roads is the motorist. Perfectly suited to the environment that successive governments' transport policies have created over the last sixty or so years, they know their place at the top of the food chain, and will brook no opposition.
This is the culture on our roads.
Culture - "the way we do things around here" - is something that's notoriously difficult to change. Many organisations put a whole lot of effort into culture change, and often with dubious success. But it can be done.
Culture is a many-layered thing - behaviour is influenced by beliefs of the individual actors (i.e. the drivers themselves), which is influenced by the values of the people running the system - in this case the Department for Transport and your local council. Drivers interpret these values through the artefacts of the system - the road and town layouts and their relative prioritisation of people, bikes, cars, busses, HGVs, and the rest.
So if you want to tame the car and have people driving courteously and conscientiously around people on bikes who're sharing the road, then you have to change the road itself. Only by changing the physical infrastructure to make clear that a soft and squishy person on a bike is valued above a driver's paintwork or a few seconds their time will you succeed.
The argument often trotted out by Proper Cyclists to counter this is . . .
Behaviour can be changed without having to do all this messy mucking about with "infrastructure". If you want to see an example of this being done, just look at recycling.

Fifteen years ago, only the yoghurt-knitting sandal-wearers bothered with it. They were happy to walk around the broken glass-strewn bottle bank in the dark corner of the supermarket car park, and faff on with separating their green, brown and clear glass. They didn't mind the occasional cut from a tin can.

But now we all recycle. A few leaflets from the council was all it took to change the behaviour of virtually the entire nation.
When I first heard this, I was quite taken in. Then I realised that if I'd invested in the infrastructure that modern recycling uses to encourage our current behaviour, I'd probably be a rich man today.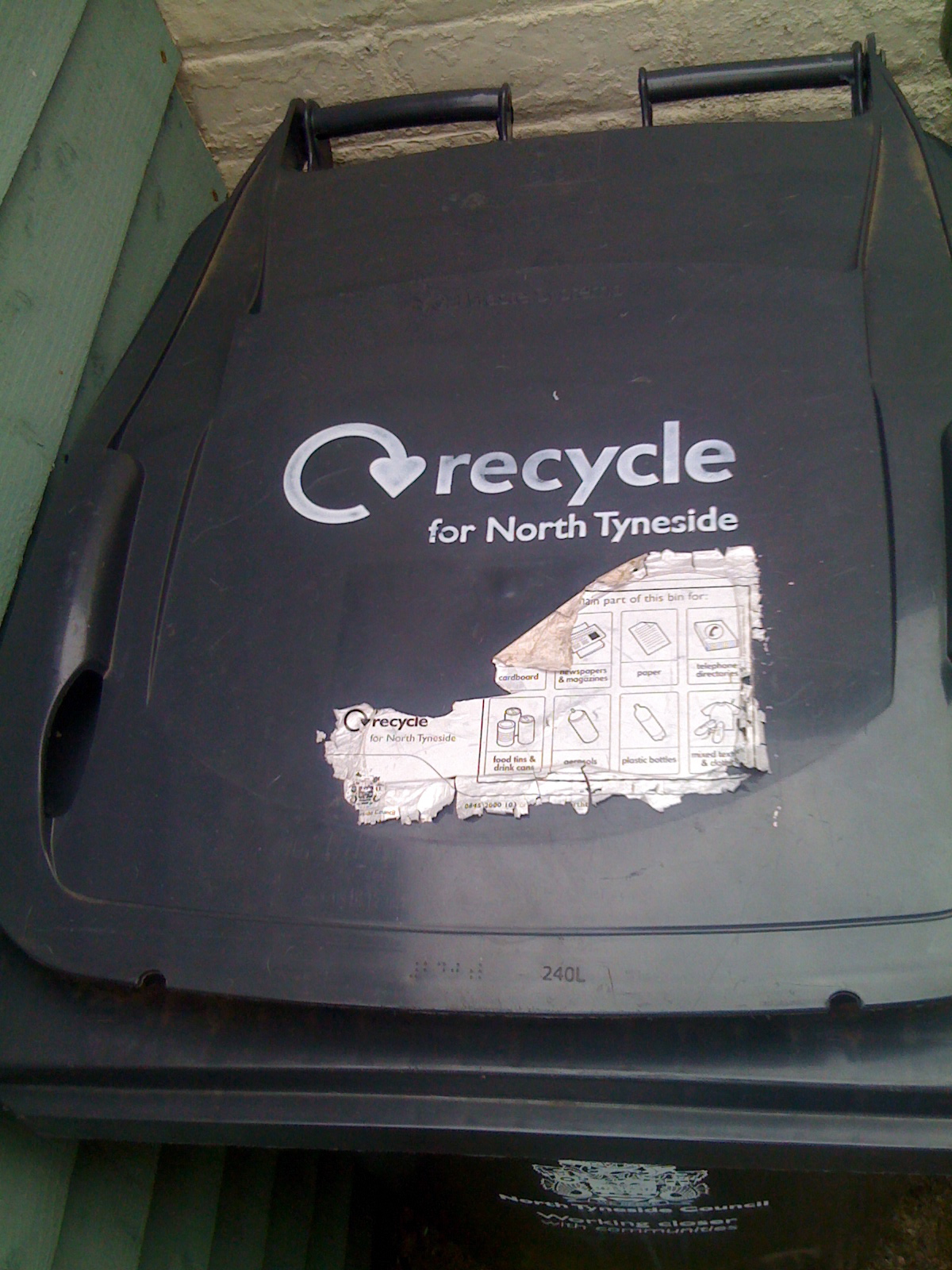 I can't speak for where you live, but every house in North Tyneside has one of these. It makes recycling convenient (they come and collect it), safe (no more dark corners of car parks in which to catch tetanus)  and quick (just chuck it in the grey bin).
If only we had the infrastructure to do the same for cycling.