Whitley Bay In Regular Clothes
Number Six: - The Camouflaged Car Hunting Lady: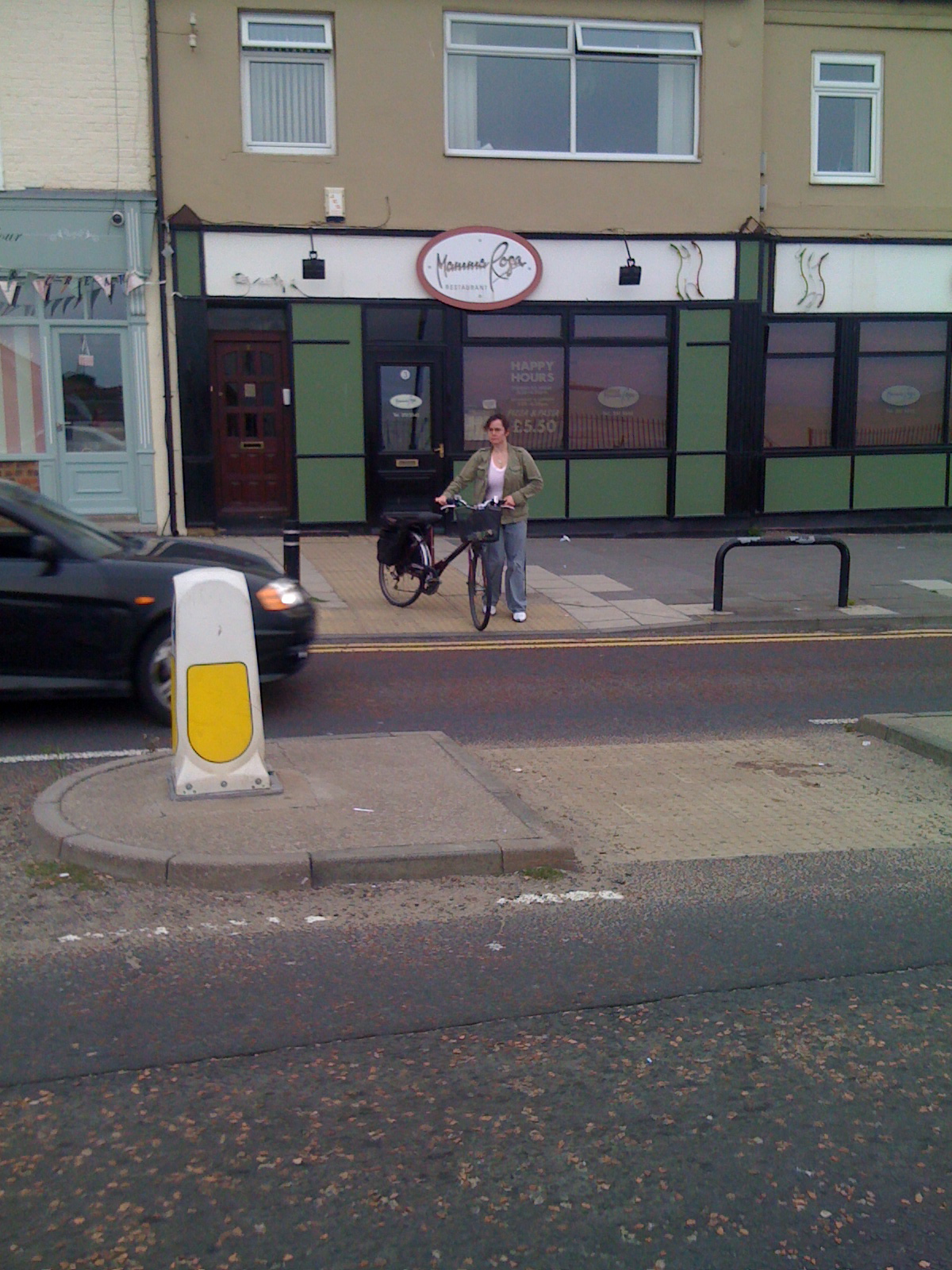 See how she blends in perfectly with Mama Rosa's in the background? Like a tigress, tense and ready to pounce for the kill - I pity the poor driver of that car. Let's get a closer look!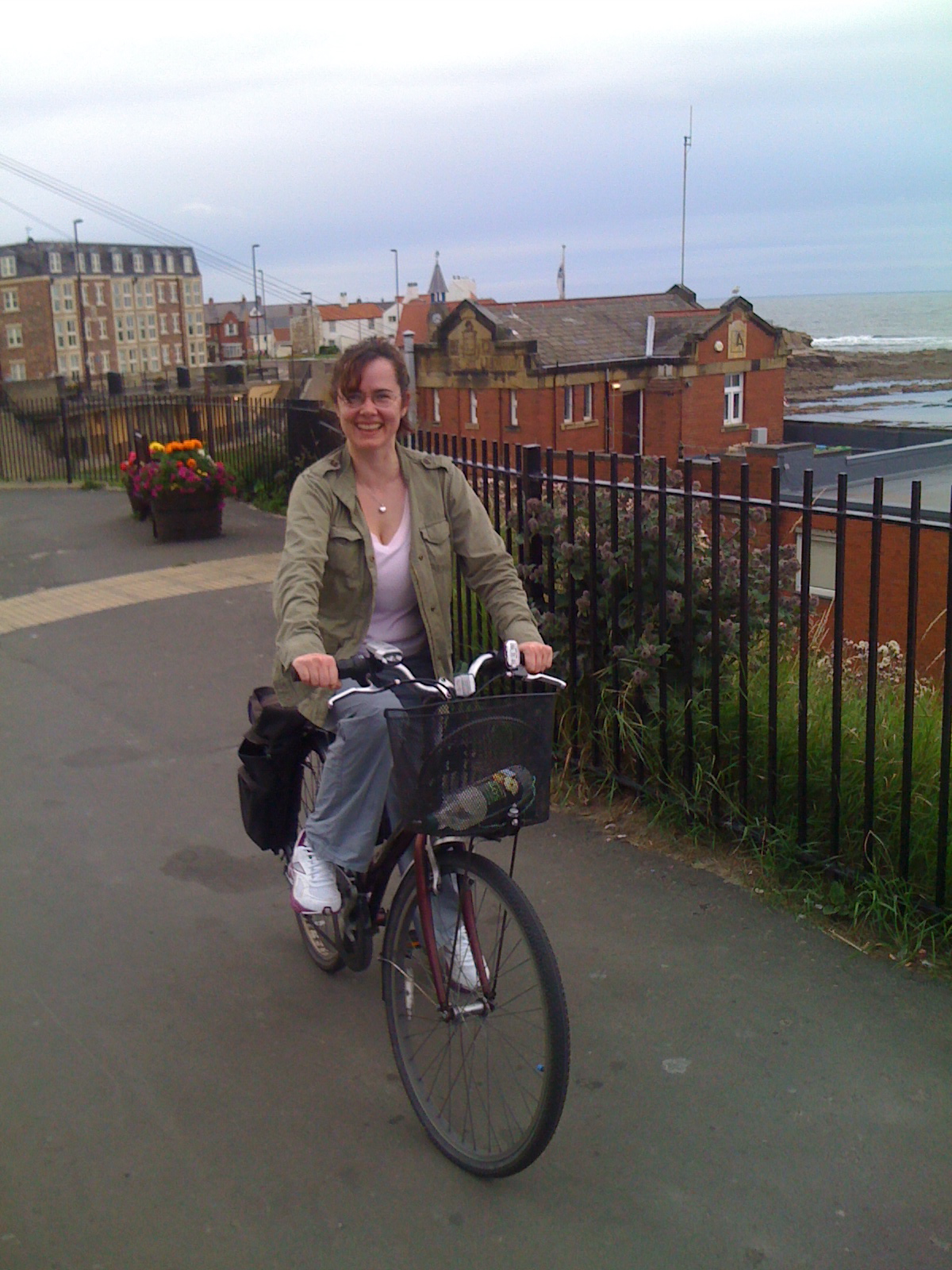 Bike in need of a good clean? Check! This is a transport utensil, not a toy!
Sensible step-through frame? Check!
Basket on the front, panniers round the back? Check!
Sensible slacks that won't snag on the chain, because of that chain case? Check!
Jacket made from natural fibres? Check!
Huge grin? Check!