Whitley Bay In Regular Clothes
Number Seven and Eight - The Stylish Silver Cyclists: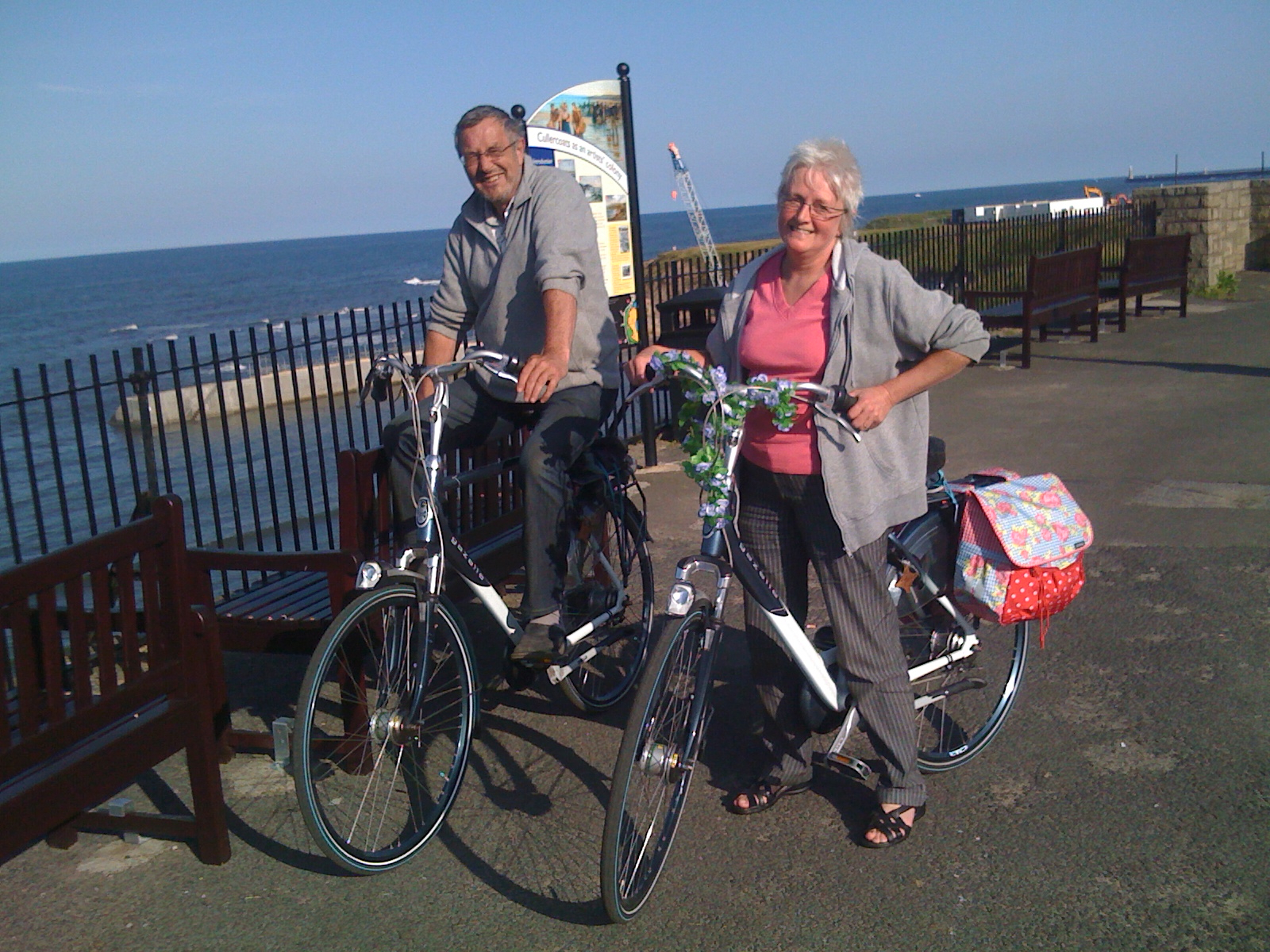 Matching his 'n' hers bikes? Check!
Sensible, sit-up-and-admire-the-view bikes at that? Check!
Matching outfits? (Looks like they've been shopping in Cotton Traders?) Check!
Huge floral-print panniers on her bike? Check!
Plastic clematis on the handlebars? Check!
Greying hair worn with pride? Check!
Fitness levels of people ten years younger? Check!
Big smiles & twinkles in eyes? Check!