Whitley Bay In Regular Clothes
Numbers nine and ten - the old bike & new bike couple: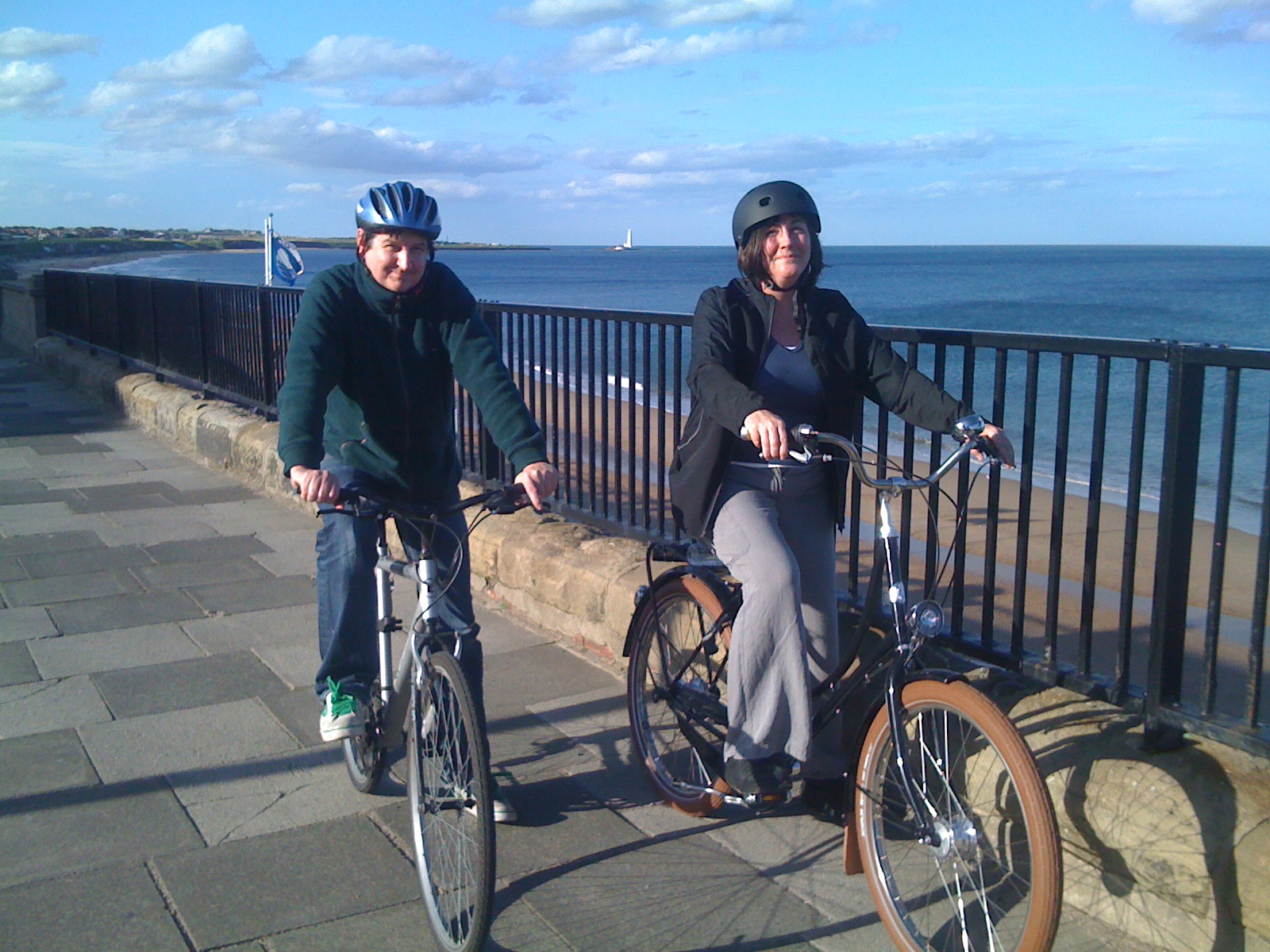 Met this couple when I was out walking the dog on Sunday, and I was immediately drawn to the Velorbis! The details:
Him:
Pretty uninspired bike… but it's still a bike? Check!
Jeans? Check!
Regular trainers with huge green laces? Check!
Fleece casually thrown on (it may look warm, but this is the North Sea coast)? Check!
Her:
Extremely sensible Velorbis, with nice big tyres to soak up the bumps of the paving slabs used on this section of NCN Route 1? Check!
Extremely sensible Velorbis has a full chain case, making those trousers the obvious choice? Check!
Water bottle clamped in the rear rack? Check!
Sensible, but non-sporty wind-cheater coat to keep that North Sea breeze at bay? Check!
Both:
I asked them to smile for the camera… but weren't they already grinning anyway? Check!