Whitley Bay In Regular Clothes
Number Eleven - the policeman: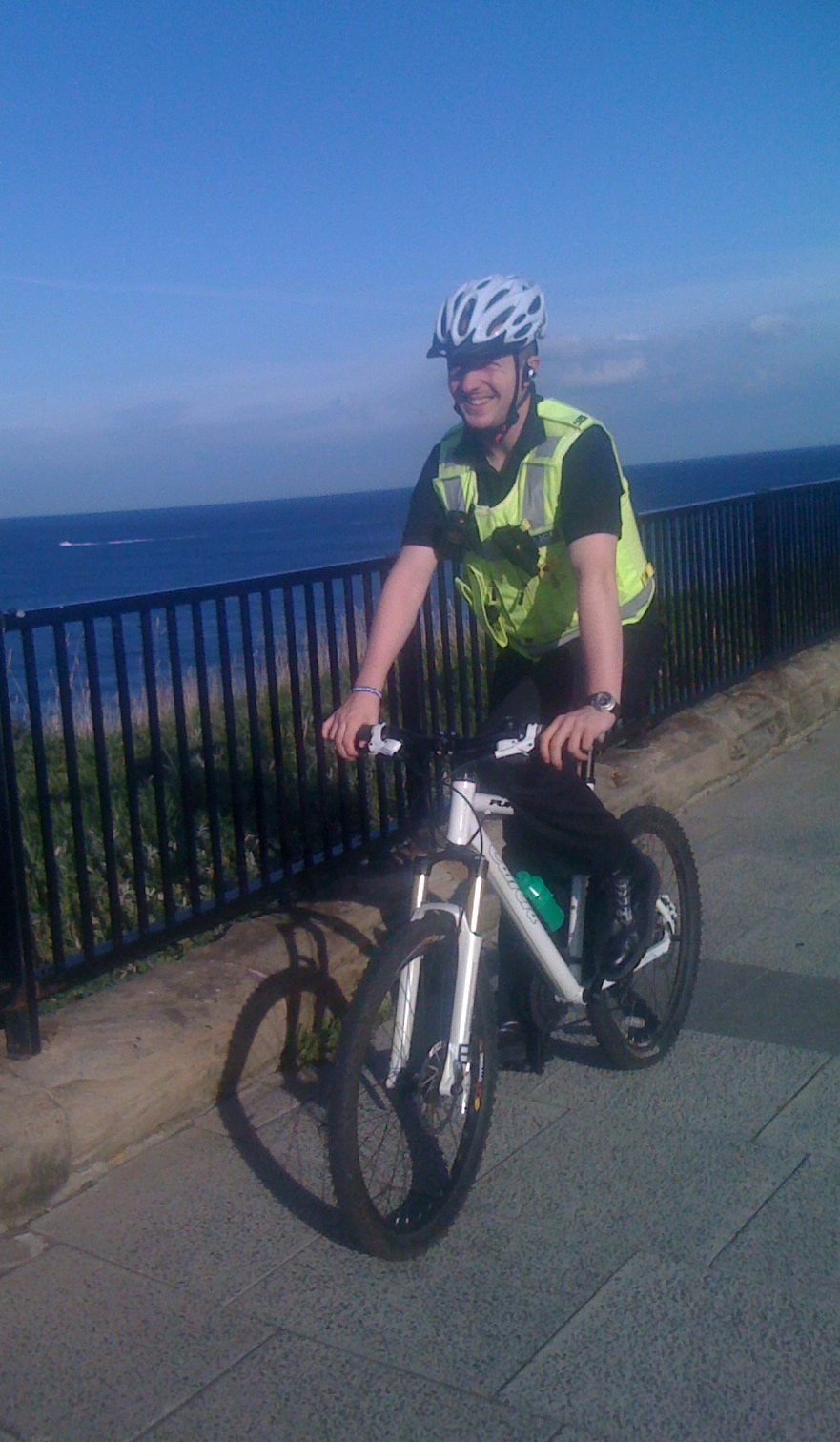 Hi-viz? Check!
Sturdy boots with steel toe-caps? Check!
Helmet? Check!
Radio and earpiece for receiving instructions from The Matrix? Check!
Hand cuffs? Check!
Sensible long trousers? Check!
Big grin - can't believe he's getting paid to ride a bike? Check!
OK - so compared with our previous people in everyday clothing, you might think he's decked out in all sorts of specialist equipment. But aside from the cycling helmet (which I'd suspect that he has no choice over wearing), these are pretty much his everyday clothes.