I Need A FIFTH Option On This App
I really like bicycle-specific GPS apps. I use both Bike Hub and Cycle Streets to find new routes between places. They're not perfect (and sometimes suggest bonkers things like a ride along the Spine Road - a dual carriageway with a 70mph speed limit and no hard shoulder), but for most rides, most of the time, they'll show you new routes that are often as quick as the designed-for-cars ones that you'd been using, except without the traffic.
I have one major gripe though: WIND.
At the moment, you can select one of four routing options - Fastest, Shortest, Quietest, or a Balance of all three: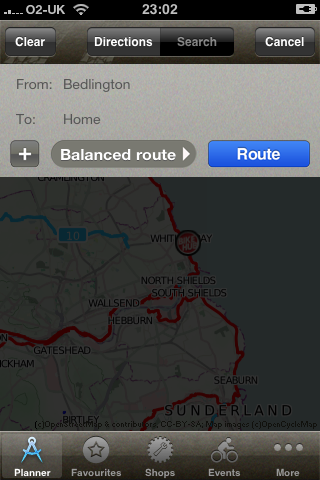 Trouble is, on days like today, when the headwind will blow you backwards, and the crosswind literally made the front wheel skip sideways a little once or twice, it needs an extra option:
Take me home with the maximum shelter from the wind. Please.
So if anyone from Bike Hub or Cycle Streets is reading, and you've got a spare few minutes…