Route 10: From North Shields To The Joys Of Northumberland
A few months ago there was a bit of a spat between Carlton Reid and David Hembrow. It started when David said of Northumbria,
[A web site claims that,] "Northumbria has the most beautiful, well marked cycle paths" which "criss-cross through the area and take you to interesting places". I'd like to know where they are. It is a lovely area, but when we were on holiday there, all our cycling was on roads.
Carlton, being familiar with the area dived in to refute this, and it all got a bit he-said-she-said, with hourly ping-ponging of comments between the two, and Carlton writing a separate post about the joys of cycling in rural Northumberland.
This post isn't about cycling in Northumberland though, it's more about cycling TO Northumberland. As Carlton put it,
To get from Tynemouth out into the depths of the countryside, follow the Sustrans Reivers Route. Much of it is traffic-free in Tyneside because of the many former mineral line cycle paths. Once past hot-spots such as Ponteland the motorised traffic drops off massively and Northumberland becomes wonderful cycling country, on or off road. Tourist literature doesn't do this part of the world justice, and is definitely not exaggerating.
I had the pleasure of riding part of this route on Wednesday, as I headed from North Shields to Seaton Burn, and then up to Morpeth for work. I took some photos to show would-be tourists what to expect.
Parts of it are fab - almost to motorway standard: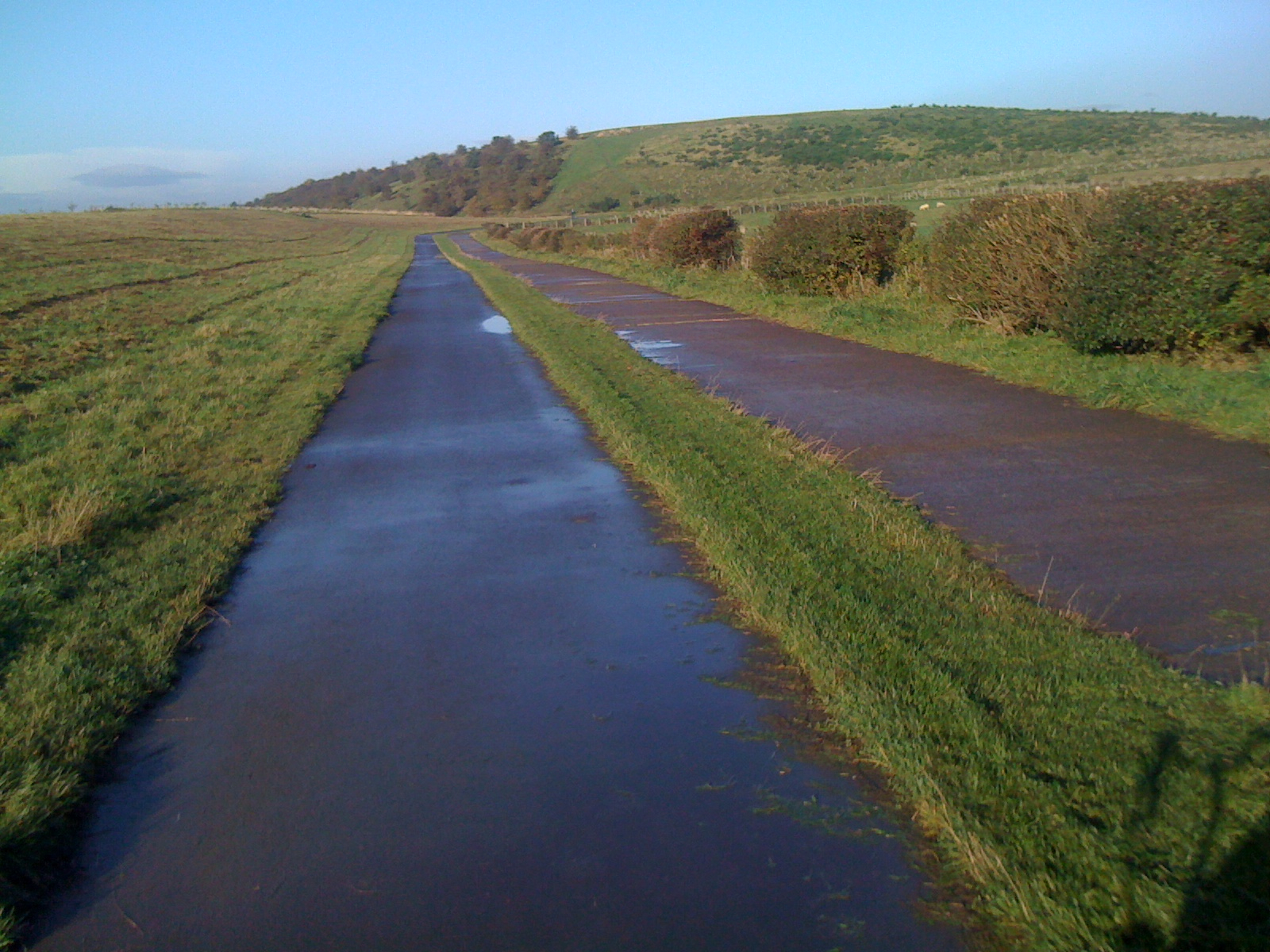 Some are pretty damned good: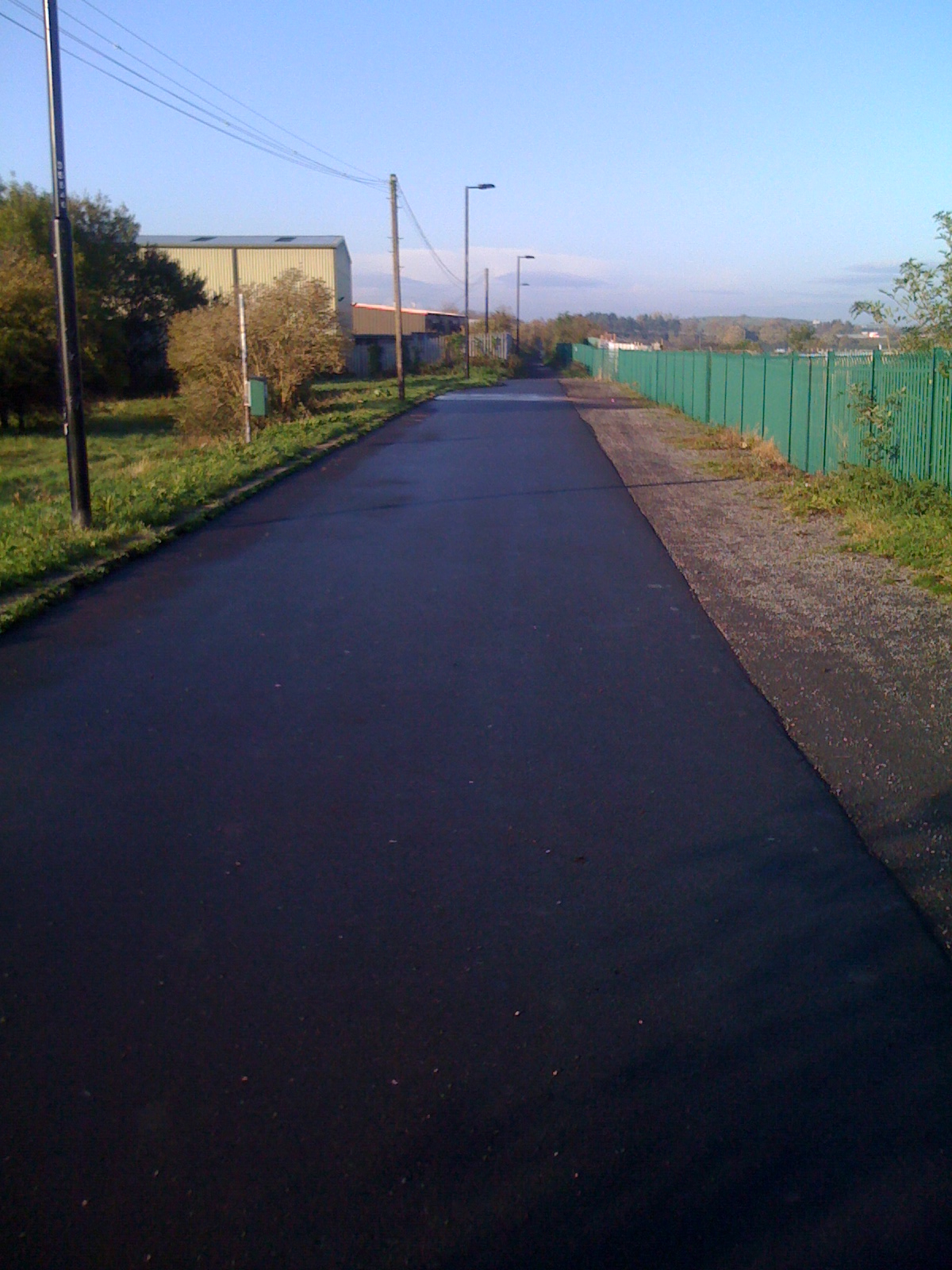 But in places it often petered out: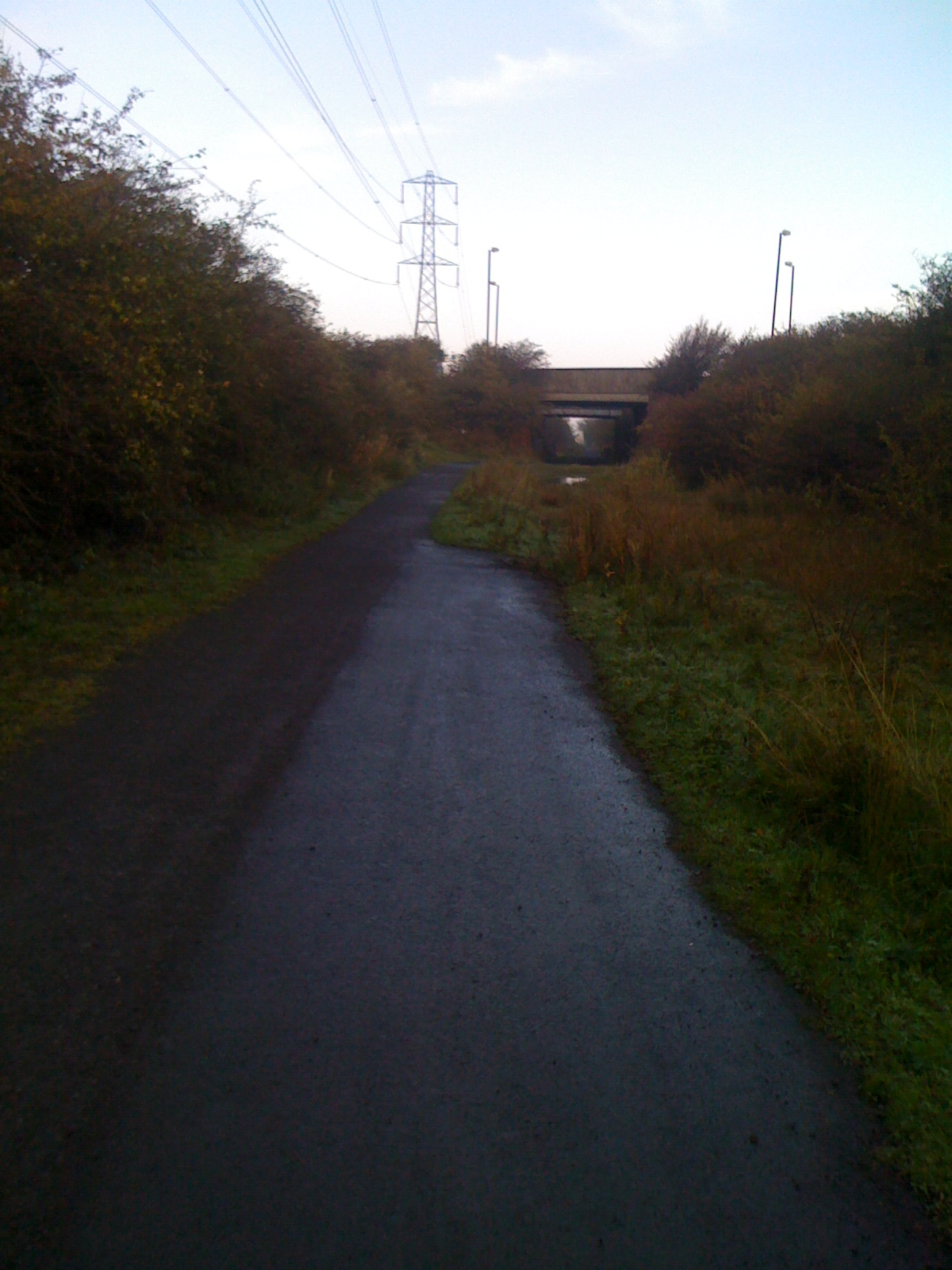 And included many bicycle-friendly pieces of award-winning sculpture: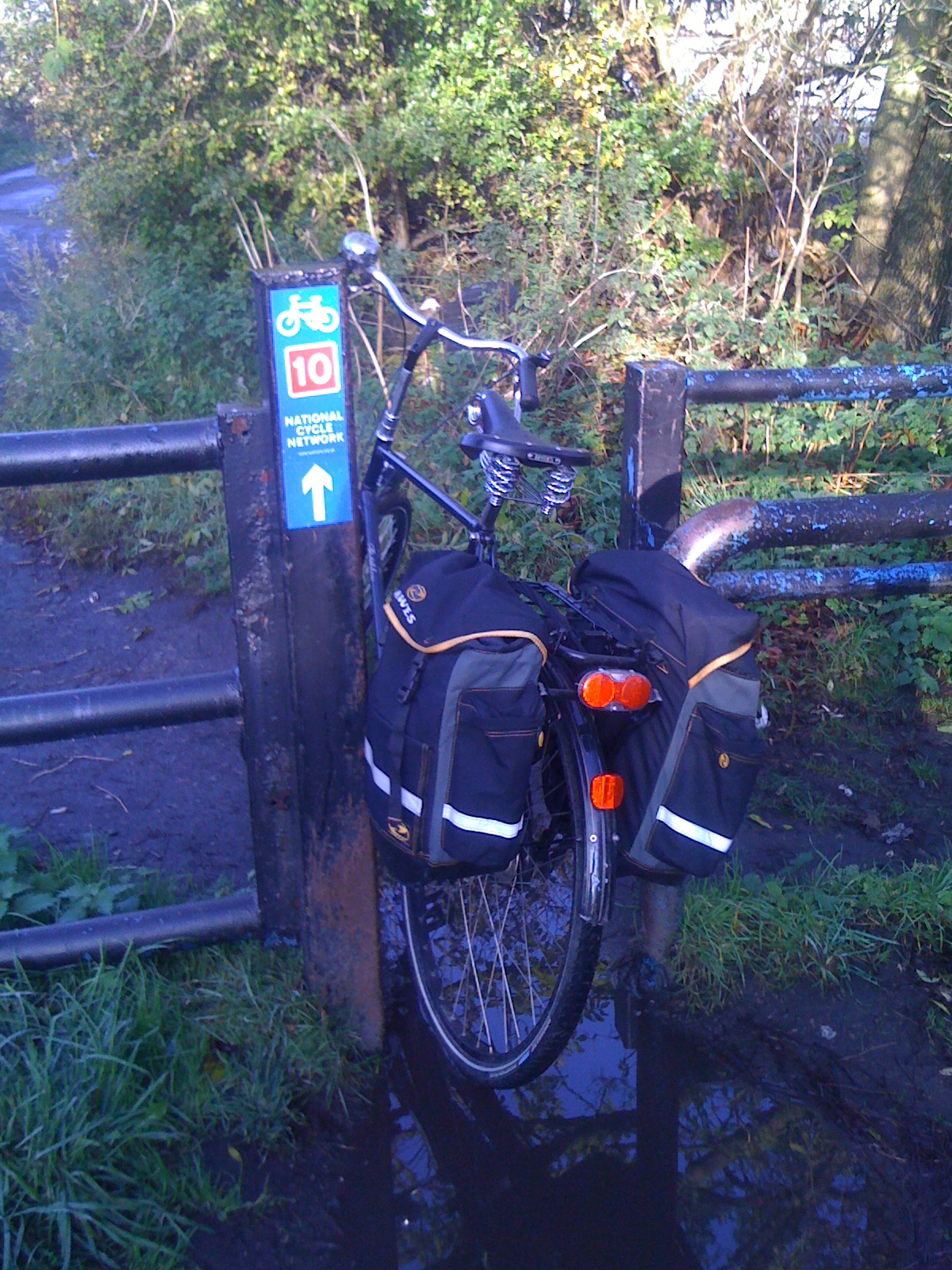 And in places, some great opportunities to practice my single-track skills - just beyond the tunnel in the background of this photo, the path even included rabbit warren entrances: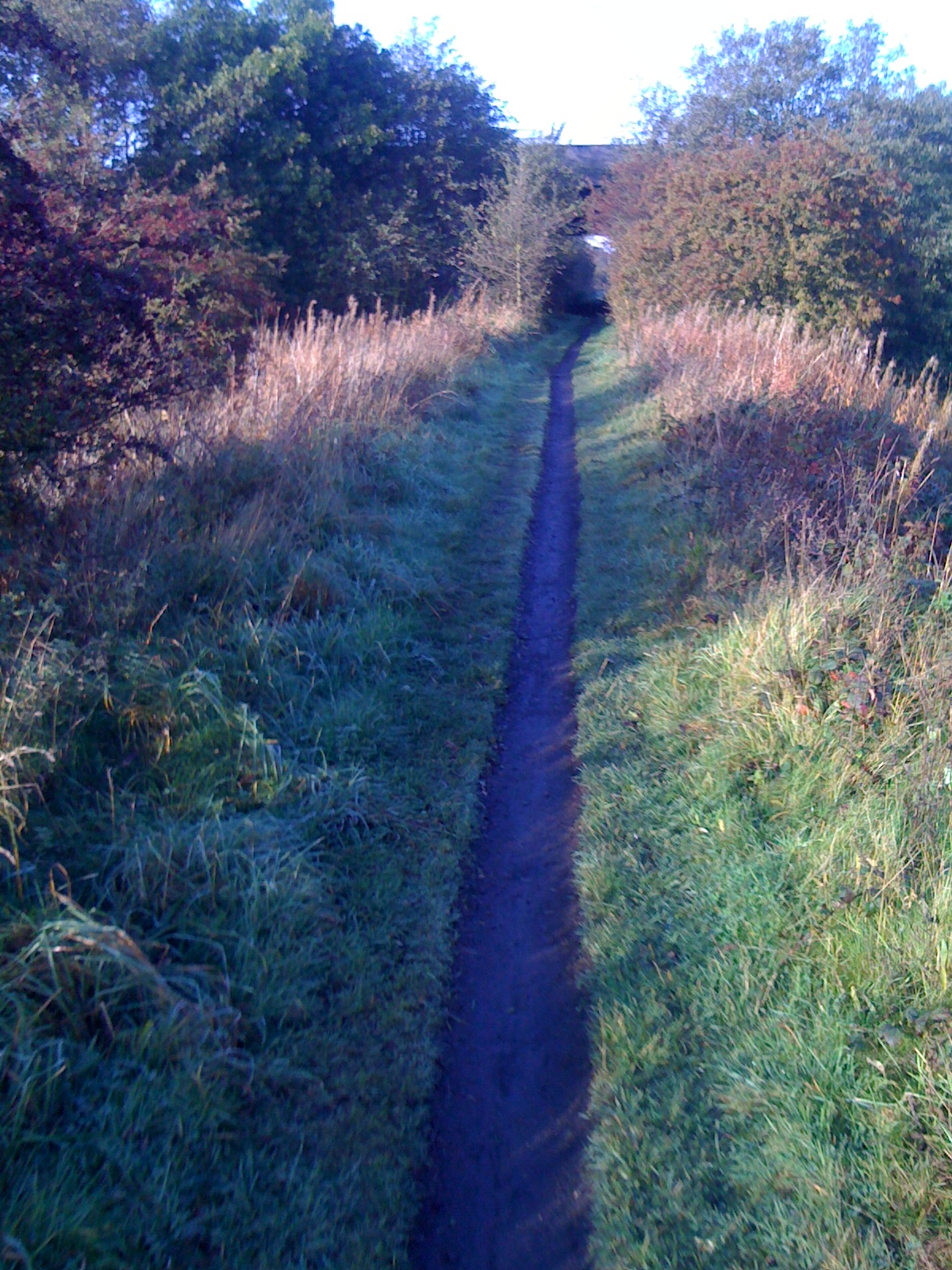 Oh, and just after this section, the path broadened out and became properly muddy - not deep mud, but nice slippy, splashy mud. Perfect for navigating while wearing a three-piece suit.
AND this sorry, little worm of a track was proceeded by a "quiet country road" section. By "quiet", I mean not many cars, but none of them expecting to see any other traffic, so taking advantage of these conditions to practice for the Paris-Dakar.
In a way the experience pretty much summed up provision for cyclists in the UK:
Some really, really great stuff. But only where it was easy to put in, and providing that it's not going to inconvenience motorists at all. We wouldn't want to reduce traffic, would we?
A variety of pretty OK provision. The route often changed from tarmac to gravel, but it was still a good surface, even after the rain.
Some STUPID, BONKERS, INSANE stuff added in for your safety and convenience. Those traps that I got stuck in are probably there to stop motorbikes, but they also make it bloody inconvenient for anyone with a bike, and damned-near impossible for anyone with luggage on their bike.
A fair chunk of completely useless provision. That single-track section was nothing short of dangerous, the mud after it just desperately unappealing for anyone with road tyres on their bike, and the road proceeding it one of those places where even devout atheists might start to say their prayers.
Overall, not what I'd been expecting.
I won't be using this route again on days when I have to get somewhere for work - it took about 50% longer than I could have managed on the roads, the signposting was at every-ish junction and turn, but small and easily missed (I had to do a couple of U-turns), and the intermittent standard of the route was just shocking. In a way, if it was all crap, I could just avoid it. But the good parts kept lulling me into a false sense of security, and it was that above all else that would put me off.