Friday Caption Contest: Rising Tide Edition
First up, the winner of last week's caption contest. We had some great entries, and it was really tough to pick a winner - in the end, we've decided to award joint first prizes to:
Lee Kenney for, "

Boris, cycling does not reduce your sperm count; ask my housekeeper."

Nigel for, "

Here we have a ex-terminator cyclist meeting an exterminator of cyclists."
Your prizes are being programmed with their mission parameters and will be sent back to meet you in 1984. They unfortunately will not be supplied with clothes.
For this week's contest, we have a photo supplied via Adam Faraday, which is an apt reminder of where the IPCC say we're heading: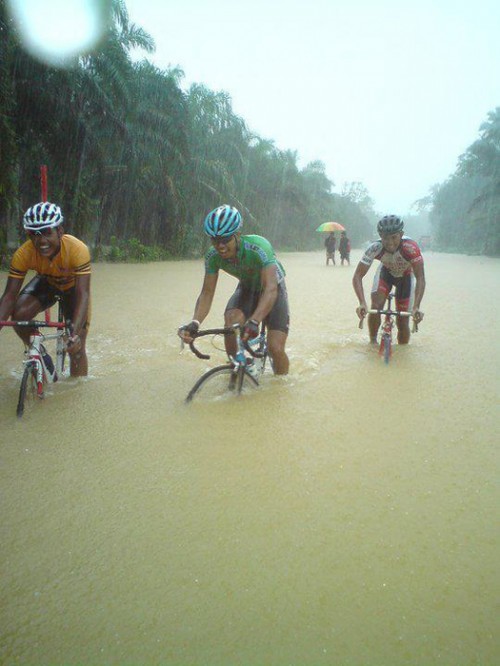 This week's best caption wins a prize that you'll definitely need in the future: a pre-formatted email for you to send to the political leader of your choice. The subject line reads, "I Told You So".
Good luck!