The People You Meet On Bikes
I was out walking Huge Dalmatian this morning, and happened to have my camera with me to snap a few of the people riding bikes in the autumn sun along the sea front: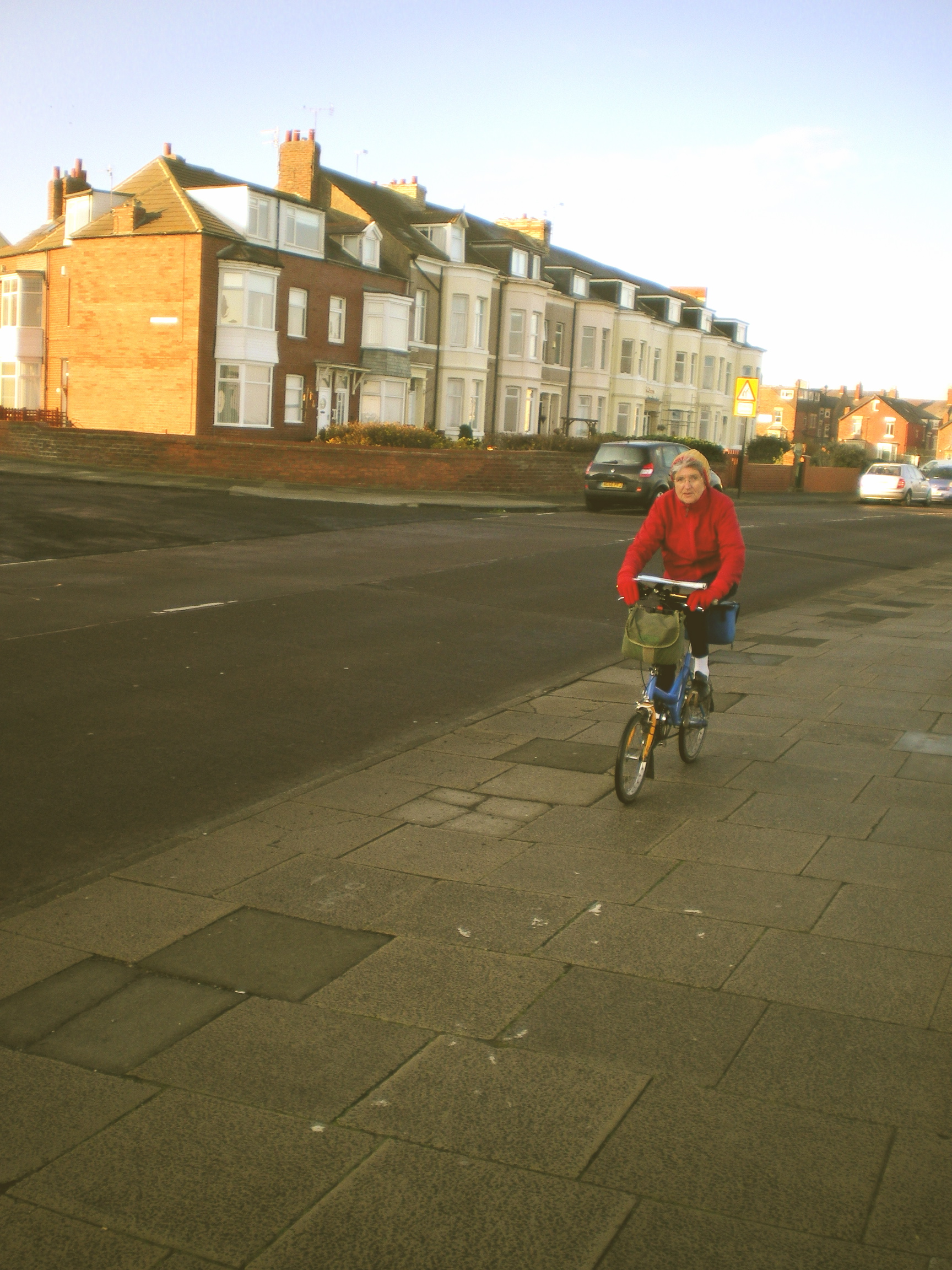 At first, I though this was just someone riding along on a small-wheeled folding bike. But then as she pulled level I realised that it was local CTC lynchpin & Cycling Holidays & Tours coordinator, Heather Evans.
She stopped, we chatted a bit, popped back to my kitchen for a cup of coffee, where I grabbed one of my bikes so we could take a bimble down through Cullercoats to see if we could make sense of what North Tyneside Council is proposing for part of NCN 1 that runs along the sea front here.
Like when Tom and I were going over the plans last week, we both agreed that what the council seemed to be doing in principal was great… but many of the details needed some serious re-thinking! More on this later.