My Lit-Up-Like-A-Christmas-Tree-Bike
I double-dare anyone to say that they didn't see me.
On the back, that's two nice and bright flashing lights, plus a string of ten red LEDs trailing out of my saddle bag's side pocket. These flap around in the breeze and are very noticeable.
On the front, that's a Blackburn Quadrant shining steady, and my really jolly bright SSC-P7 lamp. I've been asked by NASA to use this sparingly, as it might confuse the Little Green Men as to the Earth's exact location: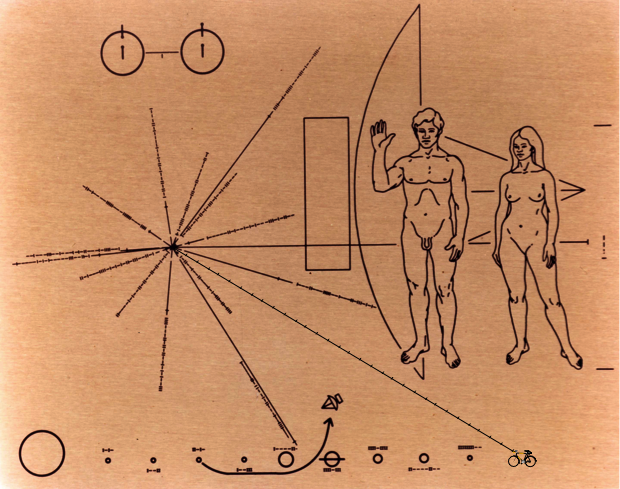 Yes, that's quite a nerdy joke.