Another Home-Built Bike
This one isn't mine, but I regularly see it being ridden around Tynemouth, Cullercoats & Whitley Bay: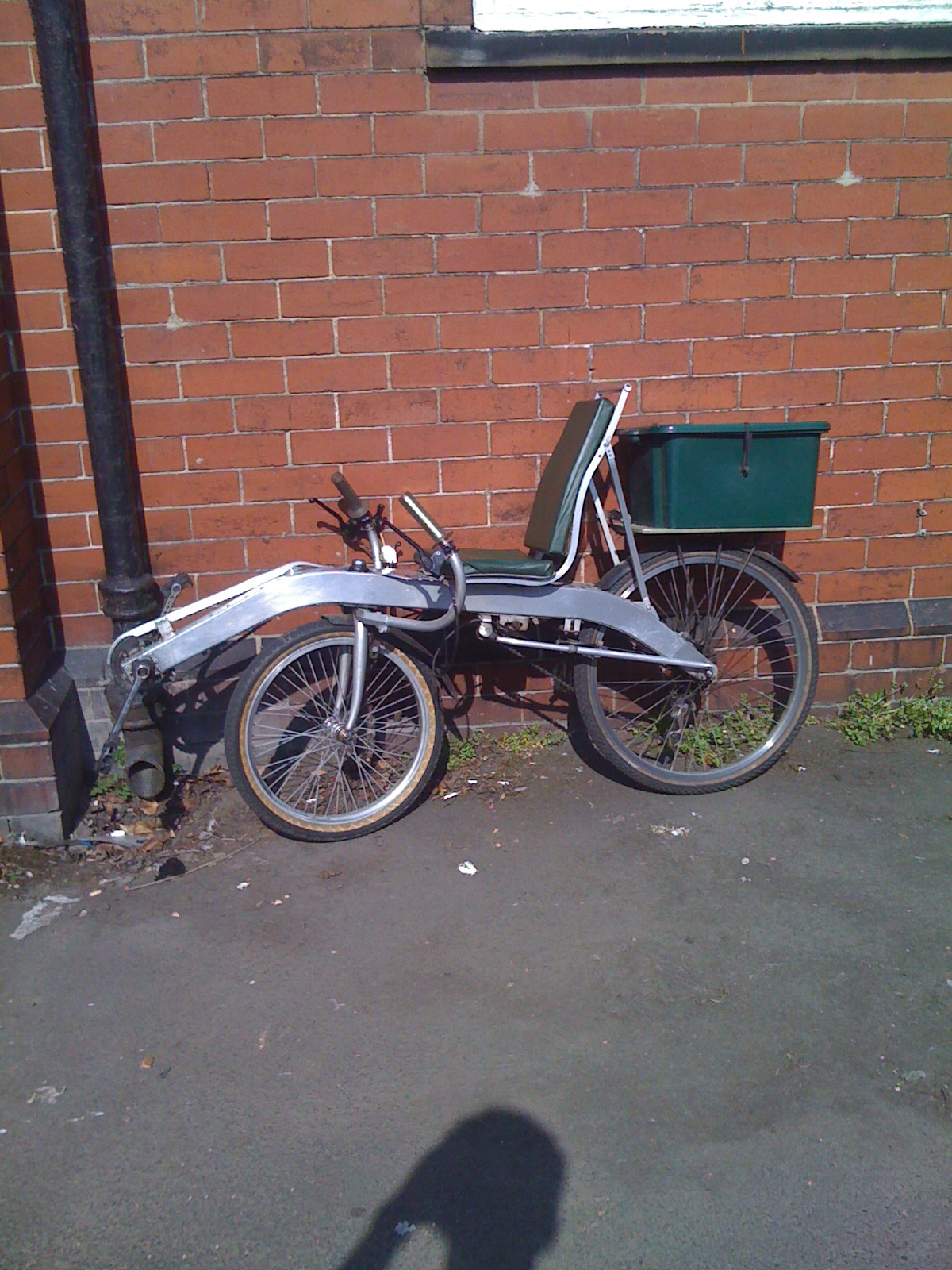 No, your eyes are not deceiving you - that's a really short wheel-base recumbent with a riveted aluminium monocoque frame. Built by this bloke, who's obviously got an eye for practicality - note the luggage box and the horn: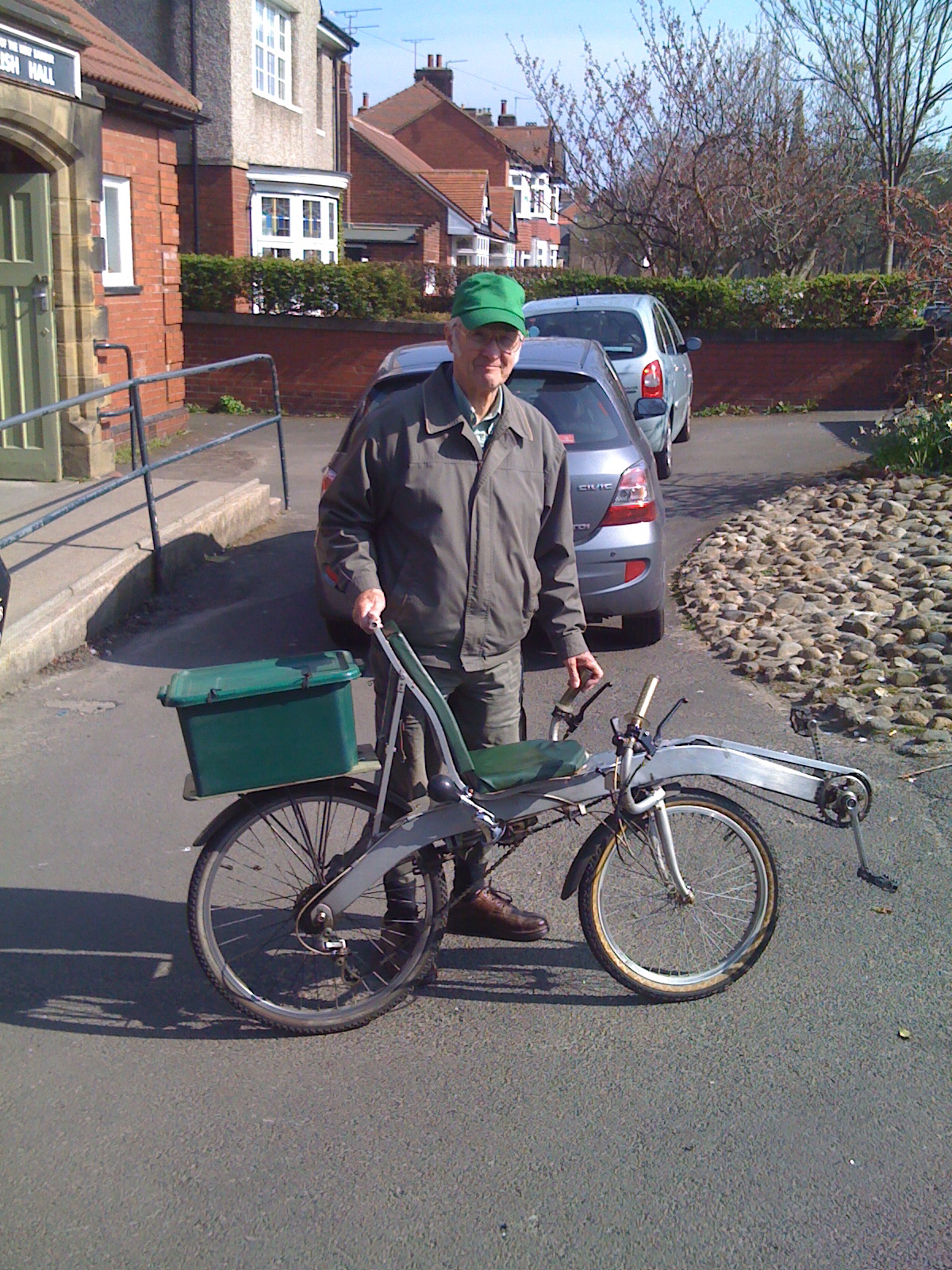 Proof, if ever it was needed that retired engineers don't fade away. They just find more and more elaborate projects to tinker with in their sheds!