New Year's Day In Whitley Bay In Regular Clothes
Number Thirteen in our series - New Year's Day and wrapped up against the chill in the air: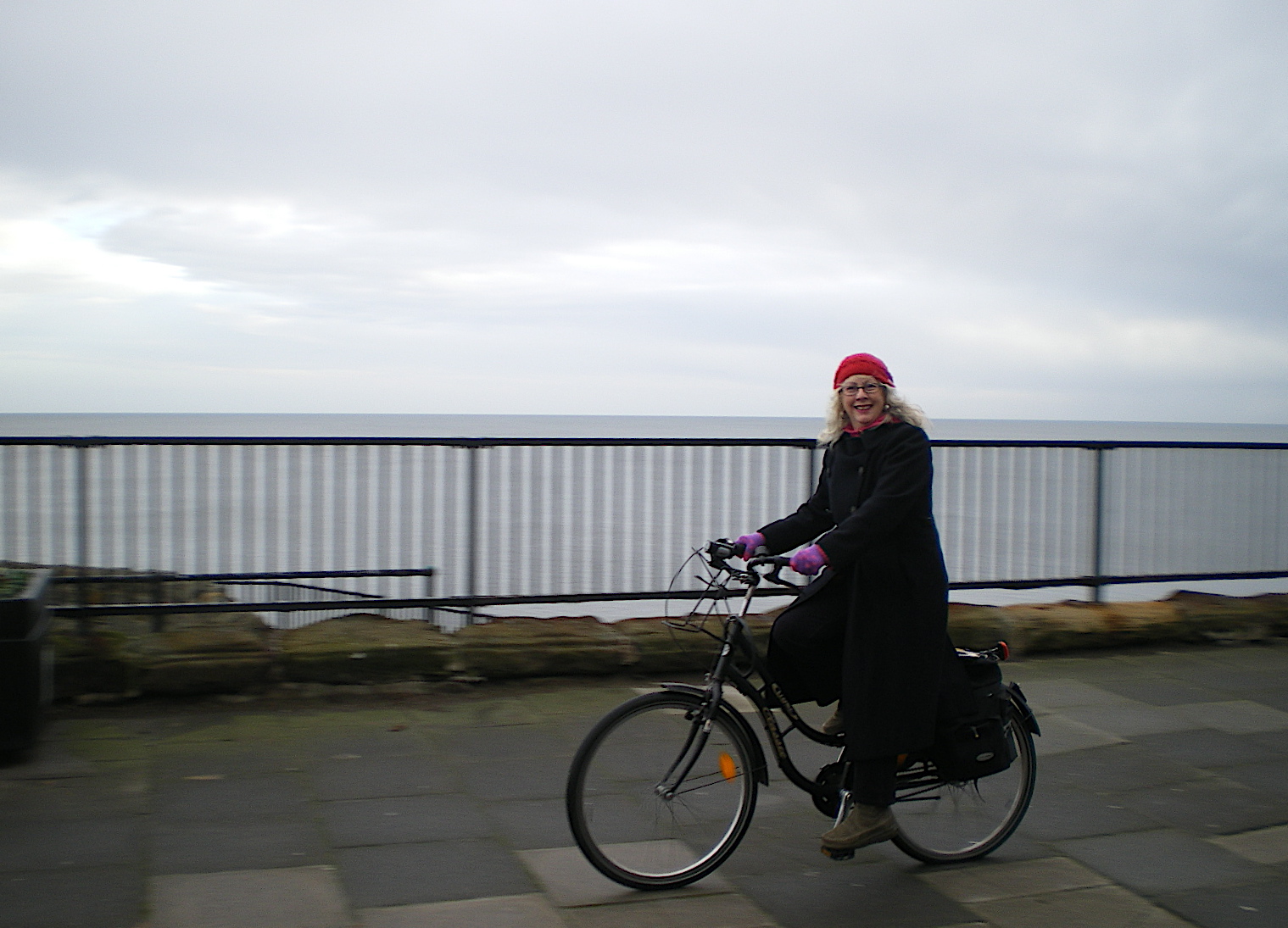 I was out walking Huge Dalmatian this morning to clear his hangover - poor chap, he really can't take his drink. There were plenty of people out on bikes, but this lady was without doubt the most stylish:
Sensible (I mean SENSIBLE) bike? Check!
Warm boots? Check!
Fantastic coat? Check!
Purple gloves? Check!
Red hat? Check!
Big smile? Check!
The purple gloves and red hat remind me of one of my favourite poems, though in this case, they do go together and do suit the wearer!