Damage To Cycle Path From The Great South Tyneside Earth Quake
That would be one explanation for this. Or maybe that this cycle path is constructed directly over a mine shaft. Or a ley-line?: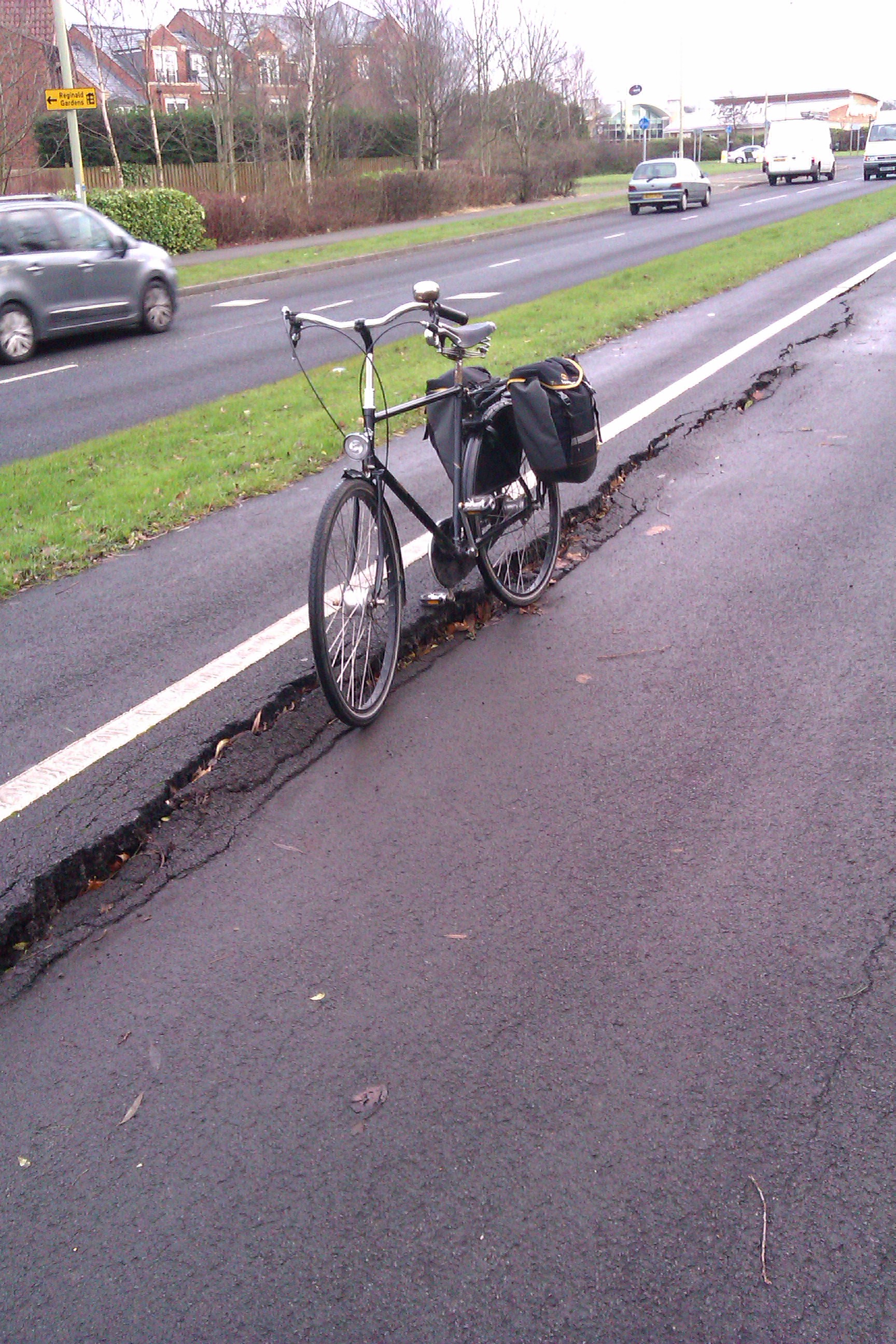 Alternatively, maybe the contract for the path was awarded to the lowest bidder, who then decided that a proper foundation was just an expensive luxury.
And no - your eyes do not deceive you. That crack is big enough for me to use it as an impromptu cycle parking facility.