Winter Cycling Gear
Man it was cold this evening! I was forced (literally forced) to wear some extra, technical garments to keep warm:
A "fleece" under my jacket. This is a bit like a jumper, but made of some sort of man-made fibre. The wonders of modern technology.
A hat AND a scarf
Gloves. These were my Aldi specials, but proved not to be up to the job on the way home. Fortunately I'd brought reinforcements in the shape of my Luke-I-Am-Your-Father skiing gloves. Hmmmm - toasty!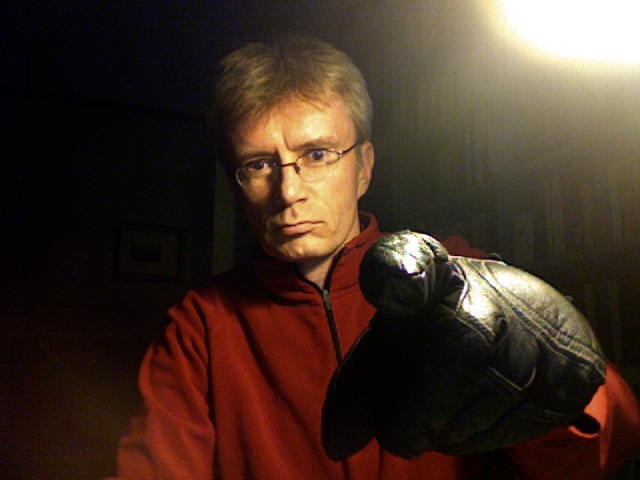 One thing I did notice though was that if you leave your bike outside, and the temperature is below freezing, the saddle gets cold. If you don't have much, ahem, natural padding on your bum, that part of you can get pretty cold too.
One more reason to wear padded (a.k.a. insulated) cycling shorts? Or should I just apply the menthol chamois cream for that glowing undercarriage feeling?