Chris Hoy's & Victoria Pendleton's True Identities Revealed
I was looking at some of the photos from the weekend's track cycling in London, and couldn't figure out what was so familiar about Chris Hoy: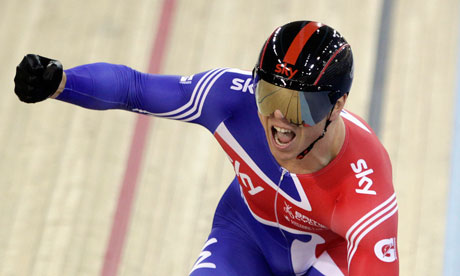 … and Victoria Pendleton:
If you read the Beano, you'll probably recognise the head gear:
Yes that's right - Chris Hoy and Victoria Pendleton are in reality William and Kathleen Grange - a.k.a. "Billy The Cat" and "Katie".
Remember - you heard it here first.