Friday Caption Contest: Sam Cam Daily Mail Edition
Hmmm… I fear that I may have given you too much to look at last week. So you all got distracted, and seemed to provide captions for whichever photo took your choice. Naturally this made judging in a completely fair & unbiased manner rather difficult. In the end we chose the winner by scratching your answers on the paintwork of local 4×4s, and seeing which one got the best reaction from their owners.
As a result, Vocus Dwabe will be getting a visit from the police, who'll also be bringing round your prize. Congratulations!
Anyway, this week saw the budget alongside the promise of privatised roads and a discreetly passed NHS bill. Quite controversial stuff, so how was the government to distract us and keep us gulping down in the Soma of this brave new world?
Something drastic was needed - like, for instance, Samantha Cameron on a bike. So this photo appeared in the Daily Mail's online edition yesterday: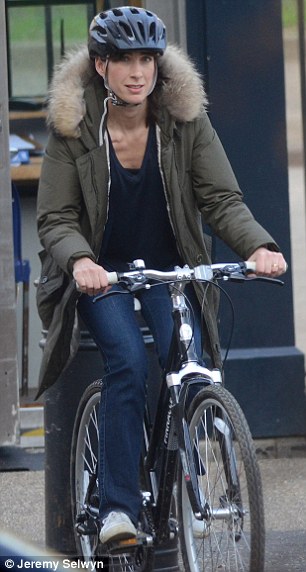 Obviously this needs a caption. We'll be awarding extra points for anyone who's caption is in the style of comments on the Daily Mail's site. The best caption will win the chance to buy shares in the road network that you already own.
Good luck!