Dunwich Dynamo 2013
For the last five years I've done the Dunwich Dynamo, and I wondered if YOU would like to take part this year.
This is a 120-ish mile overnight bike ride from London to Dunwich on the Suffolk coast, just shy of Lowestoft. That might sound like a hugely long way, but it's pretty flat and usually has a tailwind. So if you're a regular-ish fair weather commuter, and you did a couple of longer rides in June, you'd find it well within your reach.
The 'Dynamo is "organised" in the very loosest sense by the London School of Cycling – for a donation of £1 they provide a sheet with route directions, arrange a community centre to be open at the halfway point to serve midnight snacks, and liaise with the Flora Café in Dunwich to be open and serving THE BEST AND MOST WELCOME FRY-UPS EVER from about 6 a.m. There's no official start time, other than "dusk", no marshals, no sweeper bus, and other than tea-lights in jam jars a the road side at key junctions, no signage either. You make friends on the route, bump into old chums, see bats and moths, bathe in a sunrise to die for, and take the customary after-breakfast dip in the sea as a morning sharpener before a couple of hours kip in the shingle beach. The shingles are very comfortable.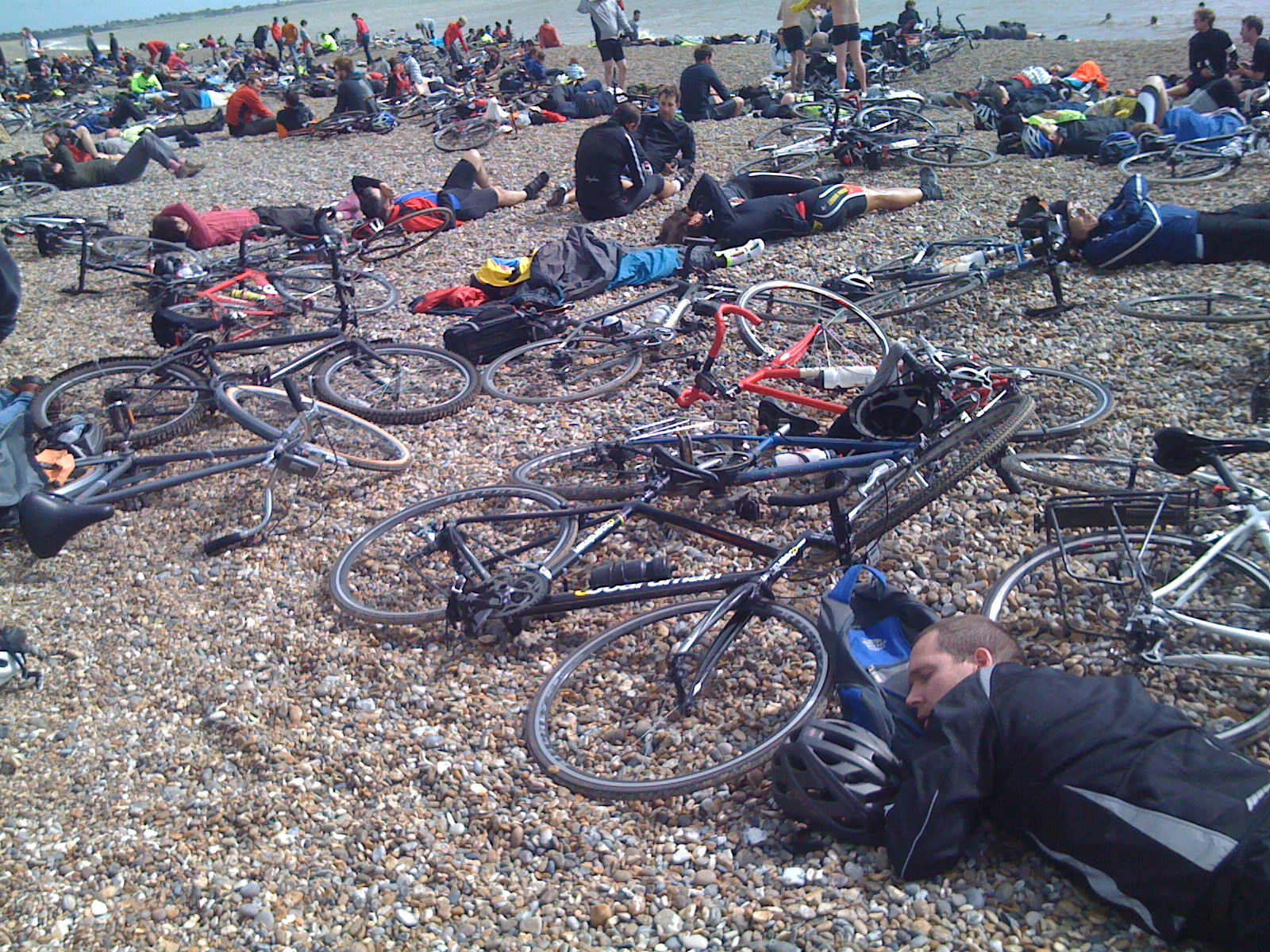 Around 2,000 people did last year's ride and I rate the event as the highlight of my cycling year. Once you get past the first 15 miles or so and into the countryside, it's very much like being on a small group ride as everyone gets strung out along the route.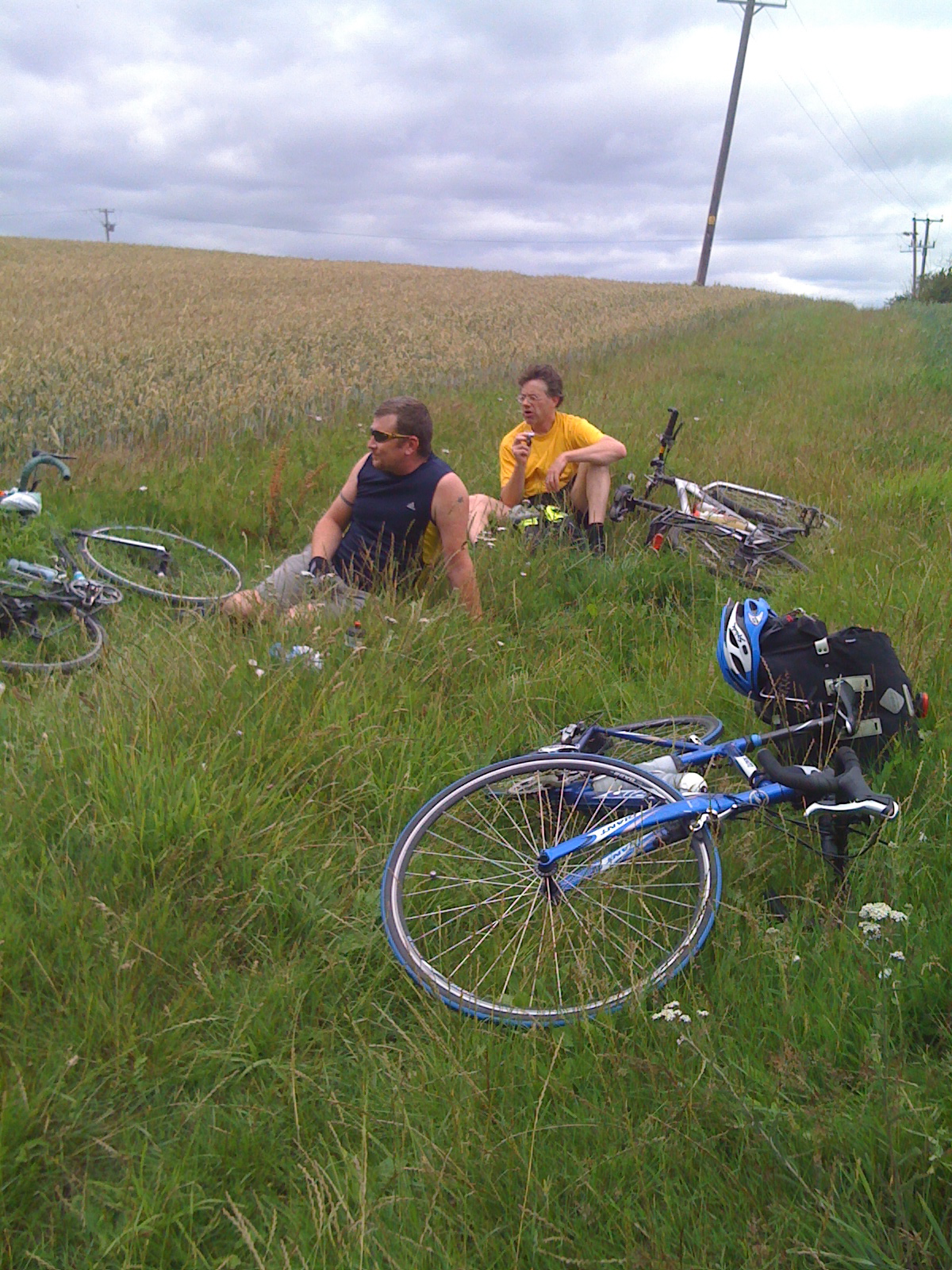 You can read my blogs of previous years here: 2008, 2009, 2010, 2011 (don't try this at home, kids. Tom still starts crying when I talk about it) & 2012. I'm REALLY looking forward to this year's ride, which is on the 20th / 21st July.
The only problem with the Dynamo is getting back home from the finish: Rural Suffolk is the ****-hole end of nowhere on a Sunday, and although Southwark Cyclists organise busses & bike transport back to London for about £25, this doesn't get into The City 'till about 5pm, and then you still need to get back to the North East. This usually involves falling asleep a the wheel, or waking up as the train pulls into Edinburgh.
So this year, I'm organising transport back from Dunwich direct to the Northeast: a 14-seater minibus and bicycle trailer, picking up from the beach at about mid-day-ish. We'll drop people off en-route – probably at Stockton, Sunderland, Jarrow, Silverlink, Cramlington & Ashington. Other drop-offs along the route (Dunwich - Cambridge - A14 - A1 - A19) may be possible.
If you live in the North East and want to do the Dynamo this year, this is certainly the way to do it. The cost of this one-way journey back to civilisation will be just £65 per person.
You'll still need to get yourself to London for the start (buy a train ticket well in advance for ~£15), but that's still an absolute utter bargain for a brilliant weekend out on your bike!
I'll be reserving seats on the bus on a first-come-first-served basis, and taking full payment by 21st April, which is when I've told the bus company I'll confirm the trip.
To book your ticket or ask for any more details, just leave a comment below (remembering to submit your email address in the information so that I can get in touch), or contact me via Twitter - @KarlOnSea